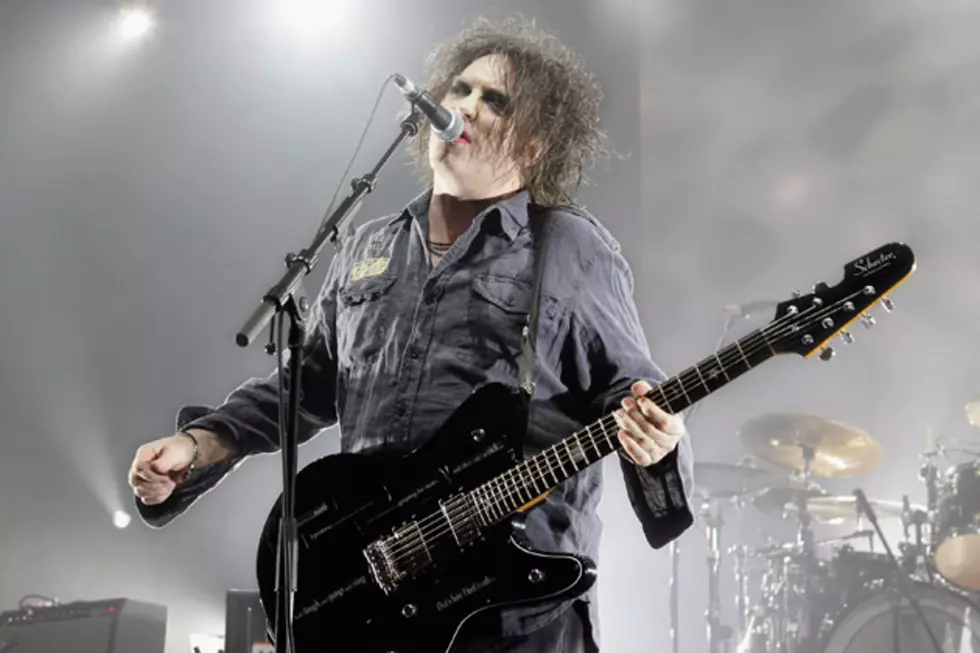 10 Things You Didn't Know About the Cure
Jo Hale, Getty Images
You probably know that the Cure are one of modern rock's all-time biggest bands, forming in the late '70s and peaking in the late '80s and early '90s, just as alt-rock started taking over radio. But did you know that only one of their songs reached the Top 10? It's one of the 10 Things You Didn't Know About the Cure.
Robert Smith Has Been Their Only Constant Member

Nearly 20 different musicians can put the Cure down on their résumés. But since the band's official start in 1976, only frontman Robert Smith has played on every single Cure album.

Bruno Vincent, Getty Images

Bruno Vincent, Getty Images

An Early Version of the Band Played Their First Show When Robert Smith Was 13

When Smith was a student at Notre Dame Middle School in Sussex, England, he and future Cure members Lol Tolhurst and Mick Dempsey formed the Obelisk and played one show in 1973.

Robert Smith Played Guitar in Siouxsie and the Banshees

After their debut album was released, the Cure went on the road opening for goth gods Siouxsie and the Banshees. When the Banshees' guitarist quit, Smith filled in and then played on some of their records.

Their First Single Was Issued With a Sticker That Said They Weren't Racists

The Cure's 1978 debut single 'Killing an Arab' is based on Albert Camus' 'The Stranger.' But people took it the wrong way, so a sticker was placed on the single that stated that the band wasn't racist.

Robert Smith Met His Wife When He Was 14

Smith met his wife, Mary Poole, when he was 14. They took a drama class together at school. They married in 1988. That's her as the ghostly figure dancing with Smith in the 'Just Like Heaven' video.

Their First Album to Chart in the U.S. Was Basically a Robert Smith Solo Record

Smith wrote every song and played almost every single instrument (except for drums and saxophone) on the Cure's fifth album, 'The Top.' It was the band's first album to chart in the U.S., making it to No. 180.

Hulton Archive, Getty Images

Hulton Archive, Getty Images

The Cure recorded covers of the Doors' 'Hello, I Love You' (from a 1990 record honoring the 40th anniversary of their label) and the Jimi Hendrix Experience's 'Purple Haze' for a 1993 Hendrix tribute album.

Robert Smith Was on 'South Park'

Smith voiced an animated version of himself in a 1998 episode of 'South Park' in which he transforms into a giant moth to battle an oversized Barba Streisand who's trying to destroy the town.

They Hit the Top 10 Only Once

You might know every single word to every single Cure song, but only 'Lovesong' reached the Top 10, climbing to No. 2. Only two other songs -- 'Just Like Heaven' and 'Friday I'm in Love' -- hit the Top 40.

Their Record Company Thought Their Breakthrough Album Would Bomb

The band's record company was certain that the long, druggy dirges found on the 1989 album 'Disintegration' would kill the Cure's career. But it became their first hit record and bestselling LP.