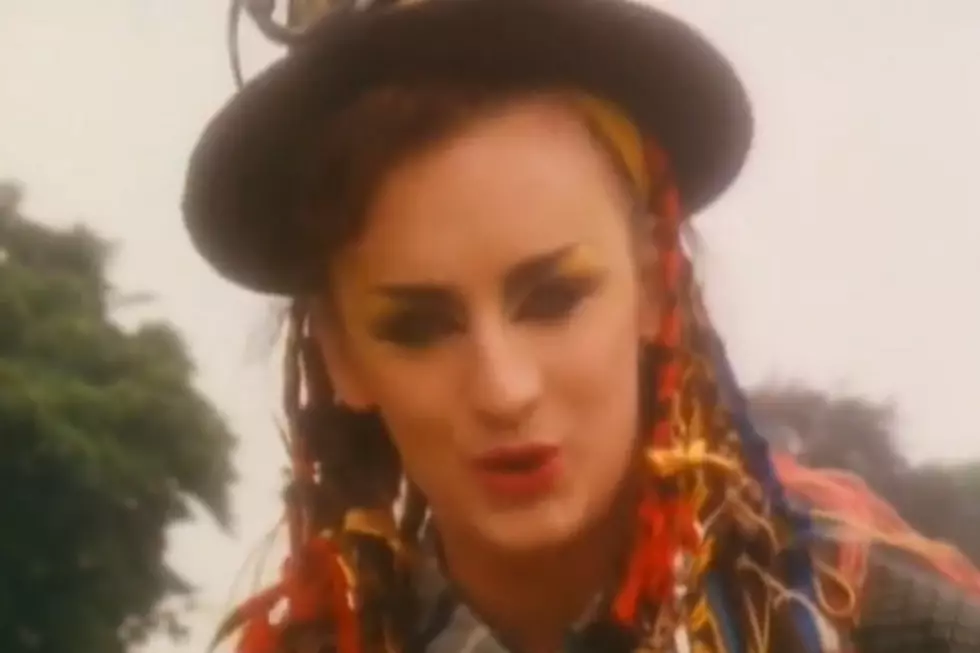 '80s New Wave Stars Then and Now: 10 Early MTV Icons Revisited
YouTube
The New Wave scene of the early '80s was truly the first musical movement to benefit from the advent of MTV. Here was a style of music where high fashion, glam rock and the flamboyance of the New Romantics all combined, forming a striking visual component few American rock acts were offering at the time. The early, often groundbreaking videos by British New Wave groups like Duran Duran and the Human League left a lasting impression on U.S. audiences, but what do these former hitmakers look like today? Diffuser.fm gets to the bottom of it!
1. Then: Boy George's androgynous image shocked Middle America.
Now: George looks like a cross between Judas Priest singer Rob Halford and a drag queen Willy Wonka.
2. Then: Gary Numan's robot-like stage moves and icy stare mirrored his futuristic take on synth-pop.
Now: Numan resembles one of those character actors that would play the bad guy in a Will Smith action flick.
3. Then: ABC's Martin Fry's gold lamé suit made him look like a New Wave member of the Rat Pack.
Now: Fry's clean-cut appearance reminds us of one of those venture capitalists swarming around Silicon Valley.
4. Then: Dexy's Midnight Runners singer Kevin Rowland introduced Depression-era hobo fashion to the early '80s.
Now: Rowland has ditched those denim overalls and appears ready to audition for a Tim Burton-directed biopic about Salvador Dalí.
5. Then: Duran Duran's Simon LeBon was the pinup prince of the New Wave set.
Now: LeBon might be a bit puffier in the face, but he's still married to a model, and you're not.
6. Then: Marc Almond wasn't afraid to play dress-up in Soft Cell's early videos.
Now: It's still tinted lips and 'Tainted Love' as Almond makes his way across the '80s revival circuit.
7. Then: The fact that A Flock of Seagulls singer Mike Score started his career as a hairdresser makes his look in this all the more offensive.
Now: It looks like an actual flock of seagulls took off with Score's hair.
8. Then: Human League vocalist Philip Oakey embraced his pasty British complexion, complimenting it with some red lipstick.
Now: See above, minus the lipstick.
9. Then: Adam Ant was a swashbuckling pirate that chased women around is his videos and garnered a 1982 Best New Artist Grammy nomination for his efforts.
Now: Ant is apparently up for the same Salvador Dalí role Kevin Rowland is vying for.
10. Dead or Alive's Pete Burns accused Boy George of appropriating his unique androgynous image.
Now: Still unique, if not quite androgynous, the 54-year-old singer has made a few unscrupulous British plastic surgeons a ton of money (and the world a much scarier place).