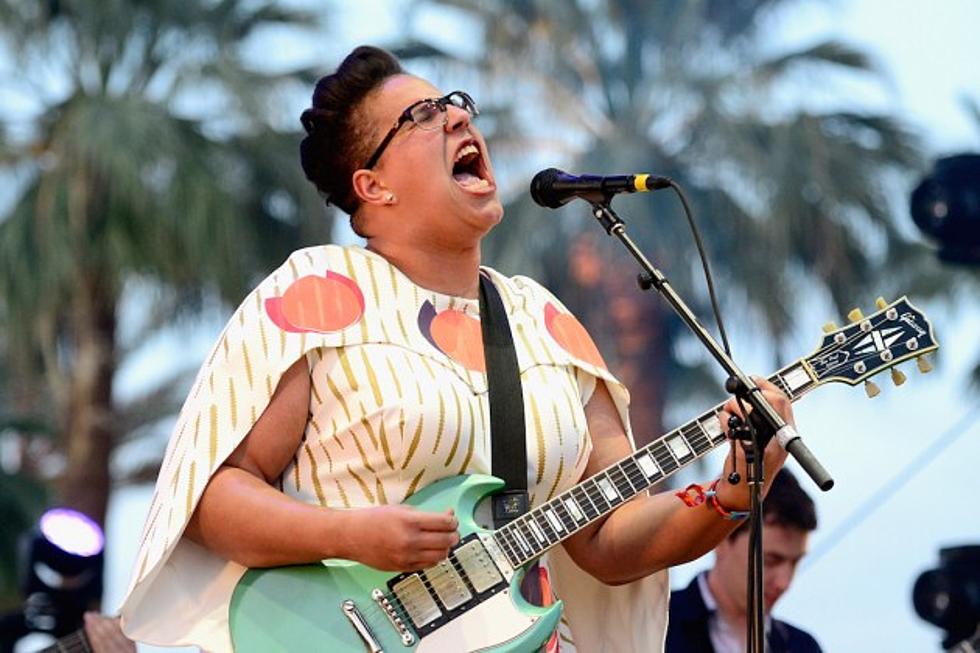 Prince Hosts, Jams With Alabama Shakes for Surprise Performance
Frazer Harrison, Getty Images
Alabama Shakes' admiration of rock legend Prince was declared loud and clear back in March when the band performed on Saturday Night Live and singer Brittany Howard donned a pair of earrings with Prince's face on them. It seems the feelings are mutual, as Prince invited the band to perform a surprise show at his Paisley Park studio in Chanhassen, Minn., Monday night, June 1.
No videos or photos of the gig have come to light yet aside from the above image posted by Prince himself, but Minnesota radio station The Current has a detailed account of the proceedings. "Roughly 1,200" people were in attendance for the fiery Alabama Shakes set, but the crowd really lost it when Prince hopped on stage and turned "Gimme All Your Love" into a 15-minute jam.
Again, there's no photo or video yet, so the best we have now is this description from The Current:
As the band tore through the second chorus of their big hit "Gimme All Your Love," he appeared: Prince, clad in black Wayfarers, an aquamarine tunic, and smart grey vest, his Afro getting longer every day, quietly padding to the back of the stage to pick up a guitar and then moving toward Howard slowly, avoiding eye contact, feeling out the groove. Howard stood steady and held her own, looking down at her own guitar and smiling with the knowledge that her band was killing it, she was killing it, and it was actually happening. The musicians took a moment to find each other in the ether, and then Prince laid on some wah-wah effects and stepped to the edge of the stage and delivered the guitar solo of everyone's collective fantasies. The band locked together, the solo lifted everyone higher and higher, and Prince opened his mouth as if he was unleashing the unholiest of roars. It was perfect. It was spiritual.
While we await some sort of evidence of this show's apparent grandness beyond enthusiastic description, have a look at the setlist below.
Alabama Shakes -- Setlist, June 1, 2015
"Rise to the Sun"
"Always Alright"
"Future People"
"Shoegaze"
"Hang Loose"
"Miss You"
"Heartbreaker"
"Guess Who"
"Sound & Color"
"Don't Wanna Fight"
"Be Mine"
"I Ain't the Same"
"This Feeling"
"Dunes"
"Gimme All Your Love" (with Prince)
"Gemini"
Encore
"Over My Head"
"The Greatest"
"You Ain't Alone"