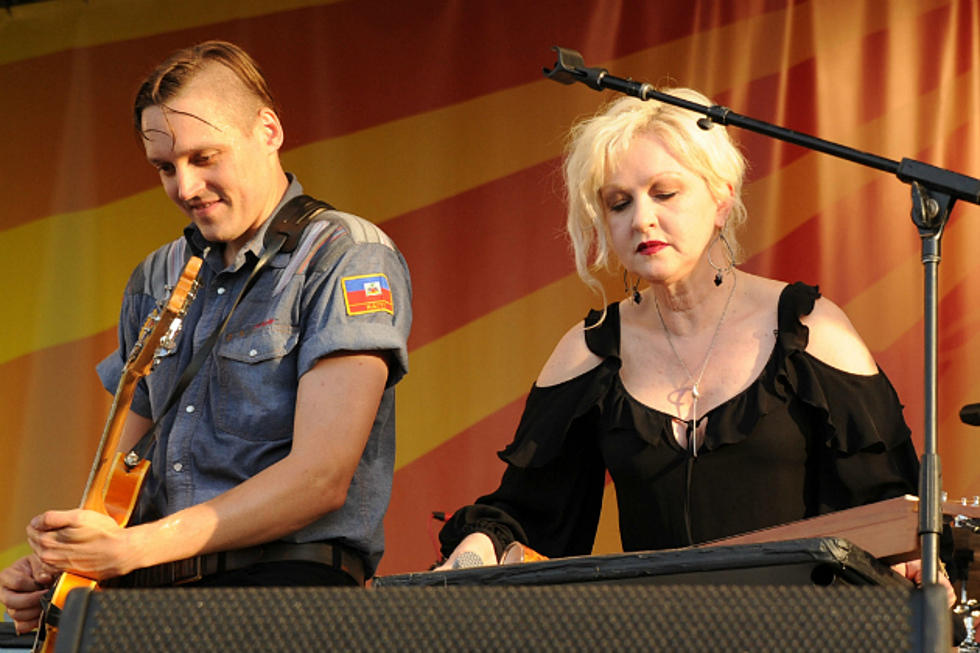 Are You an Indie Elitist?
Rick Diamond, Getty Images
Recently Billboard premiered a Mitski cover of a One Direction song. The Brooklyn-based musician notes that she covered "Fireproof" because she liked it, but her comments suggest a little more:
I'm not down with the elitism of indie rock music, where it considers itself to be more 'serious' or 'intelligent' than mainstream pop. That thought often has nothing to do with the composition or political motivations of the music as it's conveyed to be about, and more to do with its production, 'aesthetic,' and just another kind of branding....Here is a mainstream pop song that I liked and recorded with an 'indie rock aesthetic'. Is it more thoughtful now?
Although Mitski's cover sounds every bit as poppy to my ear as One Direction's original, I agree with her point. A good song is a good song, regardless of its branding.
My epiphany came years ago courtesy of R.E.M., the undisputed kings of college radio in 1987. During that same year, Foreigner lead singer Lou Gramm released his first solo album. I know that sounds like a non sequitur, but hang in there for a couple of paragraphs.
Foreigner was album rock to the 11th degree back in the '70s, when cuts like "Feels Like the First Time" and "Double Vision" blared from the 8-track decks of Gran Torinos. By the mid-'80s they'd become purveyors of soft rock hits like "I Want to Know What Love Is" and "I've Been Waiting For a Girl Like You," so when Gramm's '87 solo album dropped, his cool guy cred was in negative territory with the college radio crowd. Lead single "Midnight Blue" was a huge hit, but to me it was nothing more than background noise in the record store I managed -- just another pop song from that guy who sings pop songs.
That summer my girlfriend and I road tripped to Statesboro, Ga., to watch R.E.M. rip through tracks from Life's Rich Pageant, Murmur, Reckoning -- all of those indispensable records from their IRS years. Peter Buck jangled, Mike Mills harmonized and Bill Berry held the whole thing together from the drum riser. Out front Michael Stipe worked the crowd and bleated oblique lyrics. We were in alternative heaven.
And then the greatest band to ever rise from the kudzu busted out a cover of "Midnight Blue." It wasn't sarcastic, nor was it ironic. It was just ... cool.
Why Lou Gramm's latest suddenly jumped into the cool category isn't a mystery: My favorite band endorsed the song. If it was good enough for R.E.M., it was good enough for me. To Mitski's point, all that changed about "Midnight Blue" was the branding.
Sometimes permission to listen is enough, as I was reminded a few years later. As a diehard hater of mellow music, I had no use for the Commodores once they lost their funk. Lionel Richie's sappy pop confections had no place on my turntable, but that changed in 1993, when Faith No More released a faithful but winking version of the Commodores classic "Easy."
Simply migrating a pop song into alt-indie land doesn't always result in some kind of life changing epiphany, mind you. Arcade Fire's version of "Girls Just Wanna Have Fun" is fine, I guess, but it doesn't change how I feel about that song, Cyndi Lauper, or Arcade Fire. On the other hand, Tegan and Sara's cover of "Time After Time" is a great reminder of just how brilliant that song is.
Sometimes what Mitski dismisses as "indie rock aesthetic" makes a significant difference to an overwrought pop song. Let's be honest here: If your ears are tuned to Bonnie "Prince" Billy the "woo woo woo" histrionics of Mariah Carey probably aren't your cup of tea. The 'pop music aesthetic' of "Can't Take That Away From Me" overwhelms both the melody and the lyric, but reframed the song is delightful.
Genre labels are convenient; heck, with as much music as we're bombarded with daily they're almost necessary. Trying to find the songs most likely to appeal to us is easier when we identify the genres that we like. This is no more elitist than saying "I prefer Italian food to Mexican food."
We cross over into elitism when we refuse to give a song a fair shake because of its genre. Digging a One Direction song doesn't define you as a Directioner. If anything, it defines you as someone so comfortable in his or her musical skin that you can 'fess up to what you like without worrying about losing cool points.That's admirable.
Underneath the artifice all music is notes, chords, melodies, rhythm and lyrics, so like what you like. It's a much easier and more satisfying way to get through life. If this served as your version of R.E.M.'s permission to like Lou Gramm, then my work here is done.
Now enjoy Sonic Youth covering soft rock masters the Carpenters: