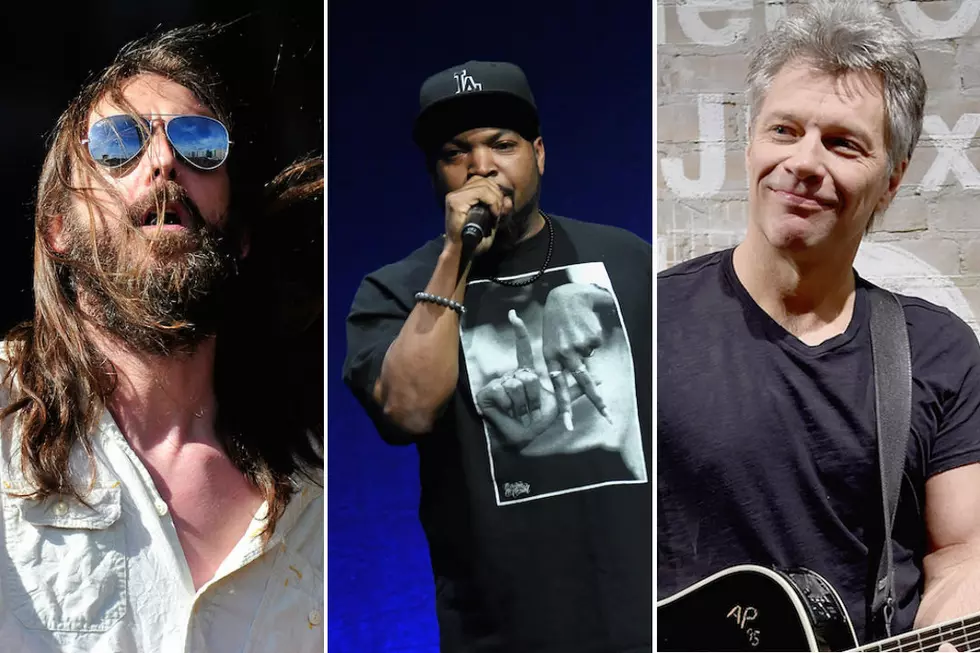 27 Artists Eligible for 2016 Induction Into the Rock and Roll Hall of Fame
Matt Kent / Jamie McCarthy / Michael Buckner, Getty Images
It's been a little more than a month since Joan Jett, Green Day, Lou Reed and the rest of the 2015 class were inducted into the Rock and Roll Hall of Fame in Cleveland. On Saturday (May 30), however, HBO will televise the entire ceremony, and that already has us thinking about next year.
There are plenty of artists who deserve a place among the Hall of Fame greats who have been eligible for quite some time. But as the Rock Hall finalizes one class of inductees, it opens the gates for a whole new group of artists now eligible for induction.
The Hall of Fame's eligibility criteria goes something like this: "To be eligible for induction as an artist (as a performer, composer, or musician) into the Rock and Roll Hall of Fame, the artist must have released a record, in the generally accepted sense of that phrase, at least 25 years prior to the year of induction; and have demonstrated unquestionable musical excellence."
That means any artists who released an album, EP or single in 1990 are now up for grabs for the 2016 class of Rock Hall inductees. Of course, there's more that goes into the Hall of Fame's deliberation. It also considers "factors such as an artist's musical influence on other artists, length and depth of career and the body of work, innovation and superiority in style and technique, but musical excellence shall be the essential qualification of induction."
While we're not the ones who make the decision, we -- with the help of our friends at Ultimate Classic Rock -- rounded up 27 newly eligible artists and bands. Check 'em out in the gallery above and let us know who you think should be included in the Hall of Fame's 2016 class of inductees in the comments below.