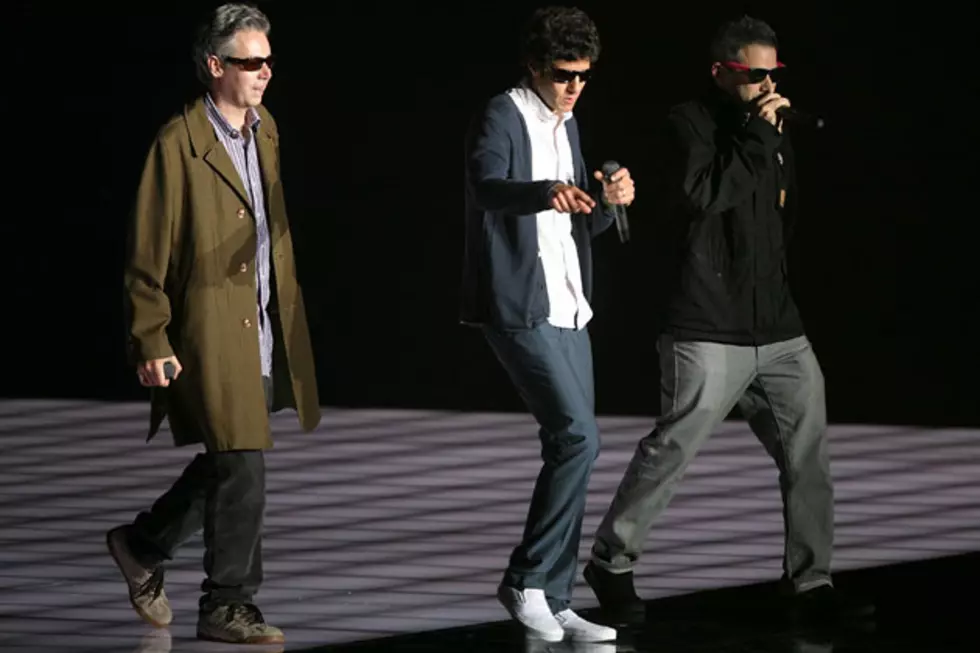 Beastie Boys Releasing Memoir in 2015
Kiyoshi Ota, Getty Images
Beastie Boys have signed a deal to release a memoir, the New York Times reports. The still-untitled book celebrates the band's history and aesthetic, as documented by surviving members Adam "Ad-Rock" Horovitz and Mike "Mike D" Diamond.
The book, to be published by Random House imprint Spiegel & Grau, strays from the standard memoir format by including a smattering of pop-culture references and a healthy dose of snark. "The first words out of Mike's mouth were, 'I don't want to do a straight memoir,'" said the group's agent, Luke Janklow of Janklow & Nesbit, in a statement.
The memoir also features other writers' contributions, as well as a "strong visual component." The Beastie Boys are "interested in challenging the form and making the book a multidimensional experience," said publisher Julie Grau. "There is a kaleidoscopic frame of reference, and it asks a reader to keep up."
The hip-hop trio looked into the possibility of penning such a book in the past, but their plans were put on hold when Adam "MCA" Yauch was stricken with cancer. "After Yauch died, I didn't push them," said Janklow. "But I think that Adam and Mike ended up realizing that it was the right time for them."
The book is set to hit shelves some time in fall 2015.