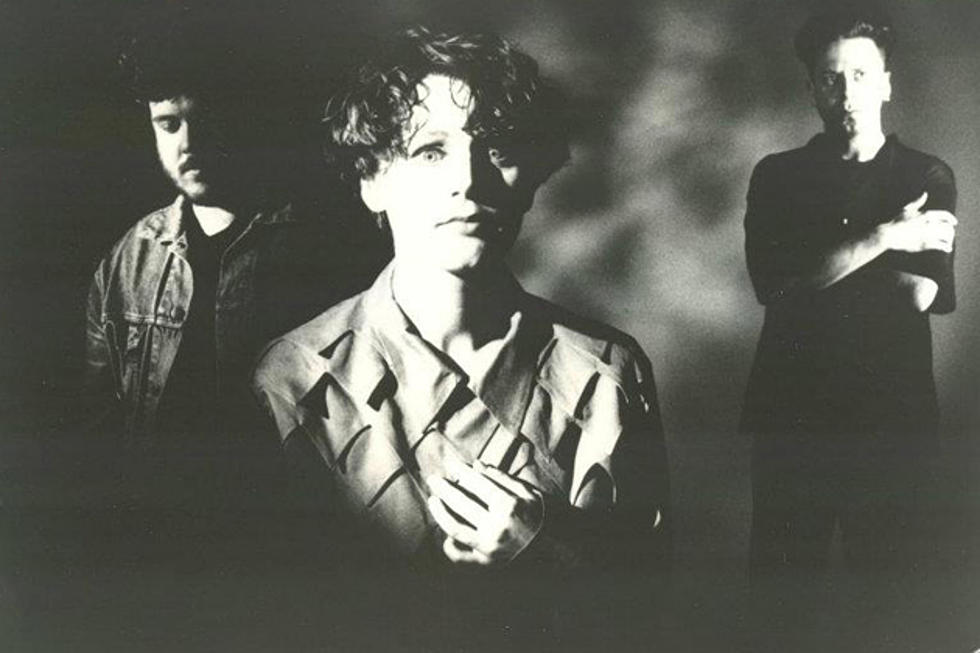 10 Best Cocteau Twins Songs
Capitol Records
Formed in 1979 in Grangemouth, Scotland, Cocteau Twins are easily one of the most influential groups of their era. The brainchild of multi-instrumentalist Robin Guthrie and vocalist Elizabeth Fraser, they helped usher in what would eventually be known as "dream-pop," and their discography features some of the most elegantly atmospheric songwriting and production you'll hear within the classic guitar-bass-drum-vocals setting. Cocteau Twins broke up in 1997, but not before leaving behind a treasure trove of material. Today, Diffuser.fm takes a look at the 10 Best Cocteau Twins Songs.
10

'Sugar Hiccup'

From: 'Head Over Heels' (1983)

With just Fraser in the vocal booth and Guthrie supplying everything else, the Twins made 'Sugar Hiccup,' No. 10 on our list of the Best Cocteau Twins Songs, sound truly massive. Released in 1983, the song could have easily come out during the early-'90s shoegaze wave. If acts like Lush, Pale Saints and Loop denied owning any Cocteau Twins albums, they were lying.

9

'Lazy Calm'

From: 'Victorialand' (1986)

'Victorialand' was the Twins' most ethereal studio album (and that's saying something), and percussion on these nine tracks ranges from nonexistent to minimal. Album opener 'Lazy Calm' is an ambient soundscape, and the band uses the empty space where drums would normally be as another color in its sonic palette. Fraser doesn't even make an appearance until halfway through the song.

8

'Wax and Wane'

From: 'Garlands' (1982)

Off their uneven debut album, 1982's 'Garlands,' 'Wax and Wane' finds Guthrie anchoring his post-punk-informed guitar riffing with a primitive drum-machine pattern, the repetitiveness of which gives this tune an industrial edge. Fraser's vocals aren't filtered through delay and reverb like they are on the later Cocteau recordings, but they lend the song a haunting quality. 'Wax and Wane' would be covered by the Deftones more than 20 years later on their 2005 'B-Sides & Rarities' collection.

7

'Carolyn's Fingers'

From: 'Blue Bell Knoll' (1988)

Since it was the first Cocteau Twins album to gain wide distribution throughout the U.S., 'Blue Bell Knoll' served as an introduction to trio's one-of-a-kind sound for legions of music geeks throughout America. On 'Carolyn's Fingers,' No. 7 on our list of the 10 Best Cocteau Twins Songs, Guthrie and his cohorts get poppy – in their famously unconventional way – delivering an array of layered vocals, each more irresistibly hooky than the one before it.

6

'Crushed'

From: 'Lonely Is An Eyesore' (1987)

Glistening guitars? Check. Dreamlike vocals? Check. Recorded for a 4AD compilation album, 'Crushed' sounds hopeful and funereal at the same time.

5

'Iceblink Luck'

From: 'Heaven or Las Vegas' (1990)

Coming over a decade after their formation, 'Iceblink Luck' served as the Cocteau Twins' first genuine single released into the marketplace. It's a catchy affair and made its way in the U.K. Top 40. Are the lyrics still nearly impossible to completely decipher? Yes, of course they are. But on Planet Cocteau, Fraser's voice was always more about its texture than anything else.

4

'Bluebeard'

From: 'Four-Calendar Café' (1993)

'Bluebeard,' the next entry on our list of the 10 Best Cocteau Twins Songs, is probably the most traditional-sounding pop song they ever laid down on tape. It's so summery and jangly that it wouldn't have sounded out of a place on a 10,000 Maniacs or Sundays album. It's no surprise 'Bluebeard' found its way onto alternative rock radio playlists in the early '90s.

3

'Pearly-Dewdrops' Drops'

From: 'The Spangle Maker' (1984)

If you wanted to play someone who's never heard Cocteau Twins a track that might give them a taste of what the group is all about, 'Pearly-Dewdrops' Drops' would be a fine pick. Fraser's voice floats over a hypnotic swirl of guitars and bass, while never letting go of the song's steady rhythmic pacing.

2

'Lorelei'

From: 'Treasure' (1984)

Starting off with a chiming guitar riff and a keyboard stab, 'Lorelei' is dream-pop perfection. With 'Treasure,' the Twins' third studio album, the trio of Guthrie, Fraser, and new bassist Raymonde solidified their trademark sound. Music stores throughout the U.K. must have seen a spike in guitar effects pedal sales after 'Lorelei' hit the shelves.

1

'Heaven or Las Vegas'

From: 'Heaven or Las Vegas' (1990)

The top pick on our list of the 10 Best Cocteau Twins songs has found its way onto countless mixtapes since its 1990 release. Even though most of us will never know what the song is about, it's got a positively romantic quality to it. A Cocteau Twins love song? Perhaps, but no matter what Fraser is cooing on about, you'll be weak in the knees from the first line.