Grunge is a subgenre of alternative rock that transcends definition. Few bands that originally played the music actually referred to themselves as grunge, while many others hoped to be lumped into the movement during its early-'90s commercial heyday. Fans and critics may argue about the details, but broadly speaking, this Seattle-centric sound emerged in the late '80s and was characterized by loud, aggressive guitars rooted in punk rock, heavy metal and indie rock. Beyond that, things get a bit fuzzy -- much like those aforementioned guitars -- which is why making a list of the 10 Best Grunge Albums is rather daunting. But we dug out our finest flannels and went diving through our crates of CDs, and we came up with this inventory. Enjoy.

Post Excerpt
Atlantic
Purveyors of the prototypical Seattle sound, the Melvins were playing grunge music before grunge music even had the tag. Nirvana's Kurt Cobain worshiped the band -- he even had a stint as the band's roadie -- and gets a co-producer credit on this album, which was their major-label debut (the first of a three-album stint on Atlantic) and by far their best-selling disc. Mainstream America never quite accepted tunes like 'Sky Pup' or 'Night Goat,' but that doesn't take away from the sheer power and weirdness of 'Houdini.'
A&M
Conceived by Soundgarden vocalist Chris Cornell as a tribute to his late friend Andrew Wood of Mother Love Bone (see below), Temple of the Dog featured Pearl Jam's Mike McCready, Matt Cameron, Stone Gossard and Jeff Ament (Gossard and Ament were also in MLB), with Eddie Vedder adding some backing tracks. The group is best known for 'Hunger Strike,' which features Cornell and Vedder trading off soaring vocal harmonies.
Epic
Sure, Screaming Trees were geographically from Seattle, but their sound was more rooted in classic rock and psychedelic pop than many their brethren. 'Sweet Oblivion,' the next entry on our list of the 10 Best Grunge Albums, was the band's high-water mark, moving more than 300,000 units thanks in part to the inclusion of the catchy pop nugget 'Nearly Lost You' on the 'Singles' soundtrack, a platinum-selling collection of Seattle-centric alt-rock cuts. But four years would pass before the release of their follow-up, 'Dust,' killing any momentum the band had.
DGC
Seattle was the epicenter of grunge, but it wasn't the only city that flew the flannel flag. Taking a page from the closely associated feminist riot-girl movement, the Courtney Love-fronted, Los Angeles-based Hole broke through with 'Live Through This,' which coincidentally (considering the title) dropped just four days after the death of Love's husband, Kurt Cobain. Standout tracks like 'Doll Parts' and 'Miss World' remain alt-rock radio staples to this day.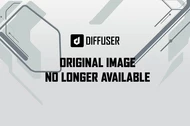 Stardog / Mercury
Mother Love Bone brought a decidedly glam edge to the stripped-down, no-frills grunge style, and they were considered on the verge of stardom when singer Andrew Wood died of a heroin overdose on March 19, 1990. Scheduled to drop just days later, the band's debut album, 'Apple,' became more of a postscript when finally released later that year, and the band's legacy has since been overshadowed by the success alums Jeff Ament and Stone Gossard later found with Pearl Jam.
SubPop
Considered by many to be the epitome of grunge sound and style, Mudhoney never quite hit the mainstream jackpot, but they've made a comfortable living nonetheless. It all started with 1988's seminal 'Superfuzz Bigmuff,' a six-track EP (later re-released in 1990 as a full-length in the form of 'Superfuzz Bigmuff Plus Early Singles') that virtually invented the grunge blueprint, with fuzzy, overdriven guitars, propulsive beats and singer Mark Arm's thoaty, screechy yelp.
Columbia
Initially marketed as a metal band when their 'Facelift' album dropped in 1990, Alice in Chains were rebranded as grunge after Nirvana broke. Considering that the genre was still being defined, the tag fit like a glove. But AIC never really cared much for labels, and 'Dirt' -- next on our list of the 10 Best Grunge Albums -- showed the band's double-edged assault, with its throttling, metal-tinged riffage filtered through a bleak, world-weary view that became a grunge trademark.
A&M
The final act in the Big Three grunge trifecta, Soundgarden helped define the genre with early albums like 'Louder Than Love' before breaking through in a big way with 1994's 'Superunknown,' which refined the band's trademark mix of arty, metal-edged rock in the form of hits like 'Spoonman,' 'Black Hole Son' and 'Fell on Black Days.' It took nearly two decades for Soundgarden to follow this one up, which they finally did last year with 'King Animal.'
Epic
Is it really better to burn out than to fade away? Pearl Jam continue to shine on, oblivious to their supposed fate, with their 10th overall album expected sometime in 2013. But it was their debut disc, 'Ten,' that was also their classic, reaching diamond certification with sales of -- there's that number again -- more than 10 million copies on the strength of classics like 'Even Flow,' 'Jeremy' and 'Alive.' It's that last song's determined refrain -- "I'm still alive" -- that serves as a rallying call to Eddie Vedder and the boys to this day.
DGC
Our list of the Best Grunge Albums wouldn't exist without 'Nevermind.' It wasn't the first grunge album, but more than a quarter-century after its release, it's considered Ground Zero for the entire movement. Nirvana were virtually unknown in mainstream music when 'Nevermind' dropped on Sept. 24, 1991, and three months later, the album was knocking Michael Jackson off the top of the charts. Songs don't get much grungier than hits like 'In Bloom,' 'Lithium' and the timeless anthem 'Smells Like Teen Spirit,' the tune that started it all.