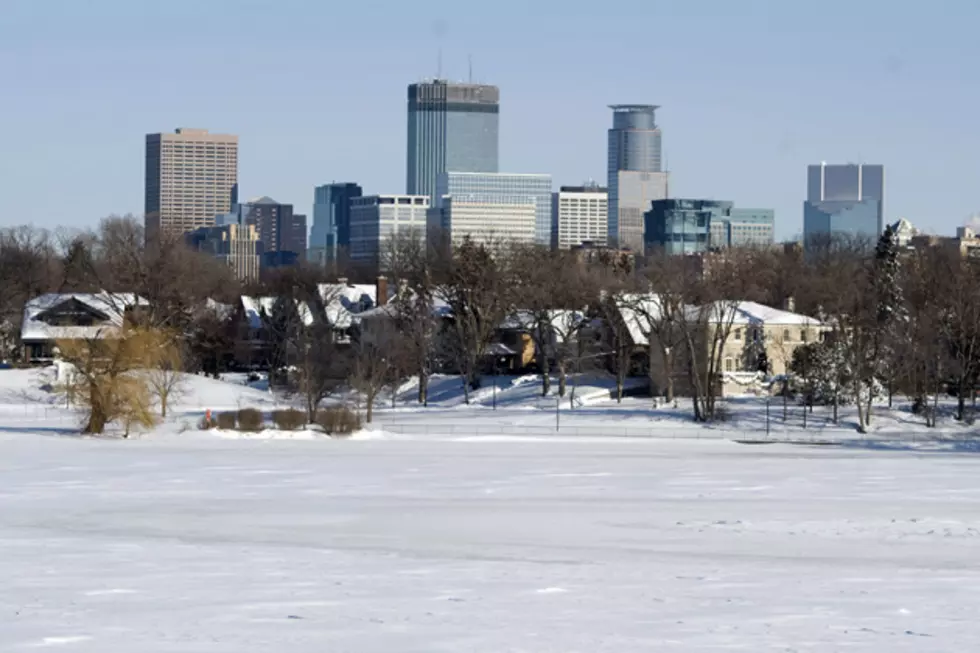 10 Best Minneapolis Bands
Tom Dahlin, Getty Images
While it also has rich jazz, gospel and rhythm and blues traditions, Minneapolis is best known for its long history of cranking out quality rock, punk and funk acts. Besides boasting a huge pool of talented musicians, the Minneapolis–Saint Paul region has proven to be a self-reliant arts center. Just as Seattle has Sub Pop and Gainsville has No Idea, Minneapolis has birthed indie labels such as Rhymesayers and the influential (and long-gone) Twin/Tone. No conversation about the Minneapolis music scene would be complete without mentioning the famed First Avenue. With the exception of CBGBs, no music club got as much press in the '80s and '90s as First Avenue did. So yeah, Minneapolis has had it going on for a long time, and now -- as one of the Midwestern burg's most beloved acts readies for a reunion -- we're tipping our caps to the Twin Cities with this list of the 10 Best Minneapolis Bands.
Prince and the Revolution

Prince has certainly proved that he's capable of writing, performing and recording great records all by his damn self (thank you very much!), but he's never sounded better than when he was backed by the Revolution. Funk, rock, hard rock, psychedelic pop and rhythm and blues – whatever Prince threw their way, the band turned it out. Time hasn't been kind to the movie 'Purple Rain,' but its wildly inventive soundtrack sounds like it could have come out last week.

Frank Micelotta, Getty Images

Frank Micelotta, Getty Images

Lead by former janitor Paul Westerberg, the Mats (as their fans lovingly refer to them) started out as a scrappy garage-punk band in 1979, but by the time they split up in 1991, the group had left behind a discography filled with everything from power-pop gems and bar-band rock 'n' roll to gentle acoustic ballads. The Replacements' 1984 'Let It Be' album is widely considered one of the best of the decade, and during their original run, they became one of those rare acts praised by fans and critics in equal amounts. Last month, Westerberg and bassist Tommy Stinson announced that they're reforming for a series of Riot Fest gigs, the first of which goes down in Toronto in August.

Coming up next on our Best Minneapolis Bands list are the Jayhawks, one of the most important acts in the Americana scene for more than four decades. Featuring the sublime vocal harmonies of vocalists/guitarists Mark Olson and Gary Louris, the Jayhawks' roots can be traced back to the Minneapolis club scene of the early '80s. Over the course of their eight studio albums, the band has built on their original sonic blueprint, incorporating Beatlesque pop, funky loops and other non-Americana types of influences into their material.

Low specialize in a slow-burning, spellbinding kind of songwriting that has led many journalists to dub the trio "slowcore" and "sadcore." Lazy genre tags aside, Low's crawl-paced arrangements – which usually entail simple guitar phrases repeated for minutes at a clip with sparse drum patterns behind them – have a cinematic quality about them, evoking vivid imagery with their use of space and tension, not unlike what late greats Codeine and Bedhead did during their runs.

Boasting the songwriting talents of New York transplant Bob Mould and Saint Paul native Grant Hart, Hüsker Dü started out their career whipping up raw punk-pop at the dawn of the '80s, and by the time they went their separate ways before the end of the decade, they had taken their sound to all kinds of different places. Live, the power trio made shifting from jangly power pop ('I Don't Know for Sure') to hardcore ('Indecision Time') look easy, helping to pave the way for groups like Superchunk and Nirvana along the way.

Originally formed with the sole purpose of being another outlet for Prince to explore the funk stylings of his earlier work, the Time would end up becoming stars in their own right. Led by a charismatic showman named Morris Day, the Time developed a legendary live show, complete with a hot-shot guitarist in Jesse Johnson and choreographed stage moves. Prince was never an official member of the Time, but the Purple One penned the majority of their recorded output, sometimes under an alias.

Frederick M. Brown, Getty Images

Frederick M. Brown, Getty Images

Although they formed in the Twin Cities, synth-poppers Information Society's first taste of commercial success came in New York City, where their first single, 1985's 'Running,' became a club and radio smash -- and a stone-cold Latin freestyle classic in the process. Worldwide acclaim for the group would come a few years later when singles like 'What's on Your Mind (Pure Energy)' and 'Walking Away' earned heavy rotation on MTV. Information Society's driving force is keyboardist/songwriter Paul Robb, a gifted musical mind whose outside production and remix work has left a mark in the realms of both synth-pop (Red Flag, Anything Box) and Latin freestyle (TKA, Noel).

Often utilizing a two-vocalist approach (one snotty, the other gruffer-sounding) in their attack, Dillinger Four drop trend-proof punk anthems custom-made for sweatbox clubs and VFW halls. D4 certainly aren't reinventing the wheel with their brand of punk destruction, but given irresistible tunes like 'Who Didn't Kill Bambi?' and 'Doublewhiskeycokenoice,' it would be a crime to leave them off our Best Minneapolis Bands list.

Like the Replacements, Soul Asylum initially recorded for Twin/Tone before hitting pay dirt with 1992's major label-backed 'Grave Dancers Union' album. The band's rootsy hard rock found a home on American radio during the grunge era, and their ballad 'Runaway Train' reached No. 5 on the Billboard Hot 100 charts. Even though their follow-up to 'Grave Dancers Union,' 1995's 'Let Your Dim Light Shine' album, didn't match its predecessor's sales figures, it featured a set of wonderful songs ('Misery,' 'Promises Broken') that deserve your attention.

We're capping off our list of the 10 Best Minneapolis Bands with the abrasive garage rock of Babes In Toyland. Kat Bjelland's barbed-wire guitar tone and snarling vocal style were always front and center, but drummer Lori Barbero also kept things interesting, swinging all jazz-like when the moment called for it and thrashing about during the punkier cuts. Courtney Love was briefly a member of Babes in Toyland during their early days, but we won't hold that against them.