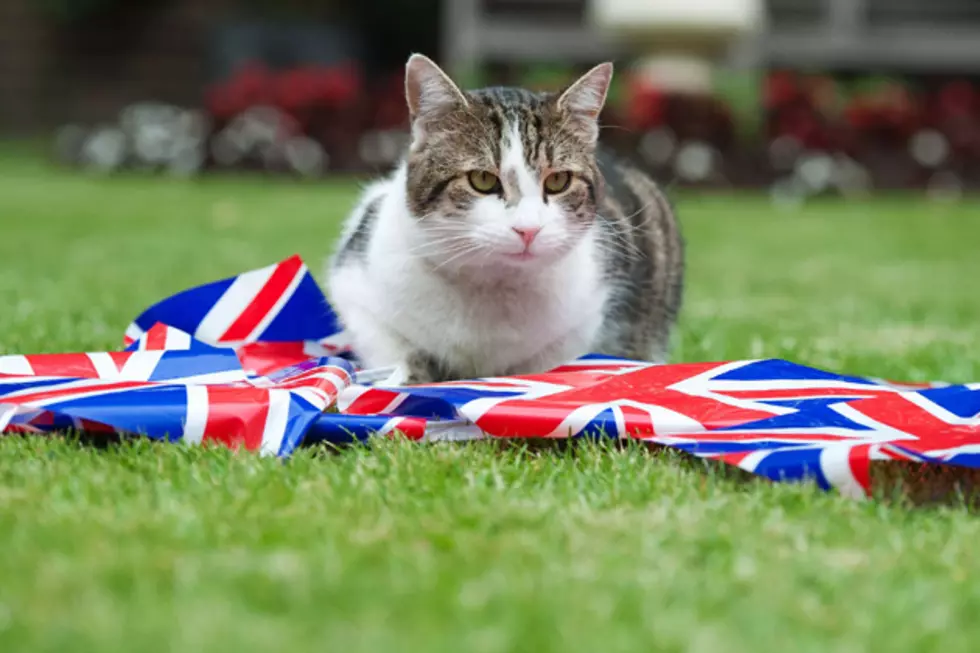 WPA Pool, Getty Images
As with other musical genre tags, the term "twee" has been derided by many of the artists associated with it. The twee sound is recognizable for its jangly guitars, pop-crusted melodies and typically lo-fi production. Indie-obsessed U.K. music fans started referring to bands as "twee" back in the '80s, and in the early '90s, the scene blossomed in the States. Two decades later, the sound is still alive, with labels like Slumberland and Shelflife releasing records by contemporary acts that share the spirit of twee's OGs. We here at Diffuser.fm are suckers for this stuff, and today, we're putting on our anoraks and counting down the 10 Best Twee Bands.
facebook.com/pages/Talulah-Gosh

facebook.com/pages/Talulah-Gosh

10

Dealing out poppy, punky and cutesy songs -- often all at the same time -- Talulah Gosh had an undeniable influence on the twee movement. Their 'Beatnik Boy' is one of the most beloved songs in the twee community and is as irresistible today as it was when it was originally released in the mid-'80s.

9

Although they were only around for about a year (1992-1993), Sacramento's Tiger Trap made it count. Through a slew of compilation appearances, splits, an EP and one self-titled studio album, the all-female quartet offered up energetic slices of pure jangle-pop. All hooks, no filler here, folks.

http://techmart.com/blueboy

http://techmart.com/blueboy

8

Hailing from Reading, England, and with a band name partly inspired by an Orange Juice song title, Blueboy offered up some of the most sophisticated songwriting in the twee and indie-pop scenes. Whether it was done via an elegant acoustic guitar ('Marble Arch') or the ethereal wash found on those vintage Cocteau Twins albums ('Angel at My Table'), Blueboy always delivered the goods.

7

Coming in next on our Best Twee Bands list are Australian jangly guitar addicts the Lucksmiths. Formed when the band's members were high school students in the early '90s, Lucksmiths broke up in 2009, leaving behind 11 albums (!) and one EP of charming, earnest and always intoxicating indie-pop of the highest order.

6

Featuring Rose Melberg -- formerly of Tiger Trap, eventually a solo artist -- along with ex-Pretty Face member Jen Sbragia, the Softies specialized in a pastoral style of songwriting centered on the duo's crystalline vocals and softly strummed electric and acoustic guitars. You can't get more twee than this. Not that there's anything wrong with that.

5

Not afraid to mix things up a bit, London's Field Mice -- No. 5 on our Best Twee Bands tally -- introduced dance rhythms into their sonic brew, much like the artists associated with the "Madchester" scene of the late '80s and early '90s.

Photoshot, Hulton Archive

Photoshot, Hulton Archive

4

Although they have often tried to distance themselves from the twee thing, Glasgow stalwarts the Pastels are still considered one of the scene's most important acts. Formed in 1982, they've had quite a few membership changes throughout their history, but vocalist/guitarist Stephen McRobbie, aka Stephen Pastel, remains the group's visionary. Look no further than the Pastels' 1994 'Truckload of Trouble' compilation for some of the finest twee pop you'll hear anywhere.

3

One of three Scottish acts on our list, Camera Obscura is also one of the more well-known featured here. Over the course of four studio albums (their fifth is due June 4th via 4AD), the band has broadened their instrumentation and certainly matured in the songwriting department, but the melodies have remained close to the lilting vocal style that makes these twee groups so darn infectious.

2

The twee scene has had a profound effect on Swedish indie rock, with labels like Labrador Records releasing homespun acts such as Club 8 and Irene that owe a debt to the sound. No Swede group is doing it better than Stockholm's Acid House Kings, whose sound interestingly has nothing to do with acid house. Sugary vocal melodies and shiny instrumentation and production values rule the day here. No true twee record collection is complete with the band's 2005 'Sing Along with Acid House Kings' album.

facebook.com/belleandsebastian

facebook.com/belleandsebastian

1

Topping our list of the Best Twee Bands -- and without question the most commercially successful act to ever be wear the tag -- is Scotland's Belle & Sebastian. Ever since the group's sophomore album, 1996's 'If You're Feeling Sinister,' became a critical and commercial success, they've become a headline act, even selling out hallowed venues like the Hollywood Bowl in Los Angeles. Lead by multi-instrumentalist Stuart Murdoch, Belle & Sebastian have never painted themselves into any stylistic corner, even flaunting orchestral pop moves and Thin Lizzy-inspired twin-guitar harmonies in the span of one song ('I'm a Cuckoo'). While most of the other bands on this list have gone with a lo-fi recording approach, Murdoch and company have always shot for a bigger, more layered sound, and for 2003's 'Dear Catastrophe Waitress,' they hired mega-producer Trevor Horn (Yes, Pet Shop Boys).