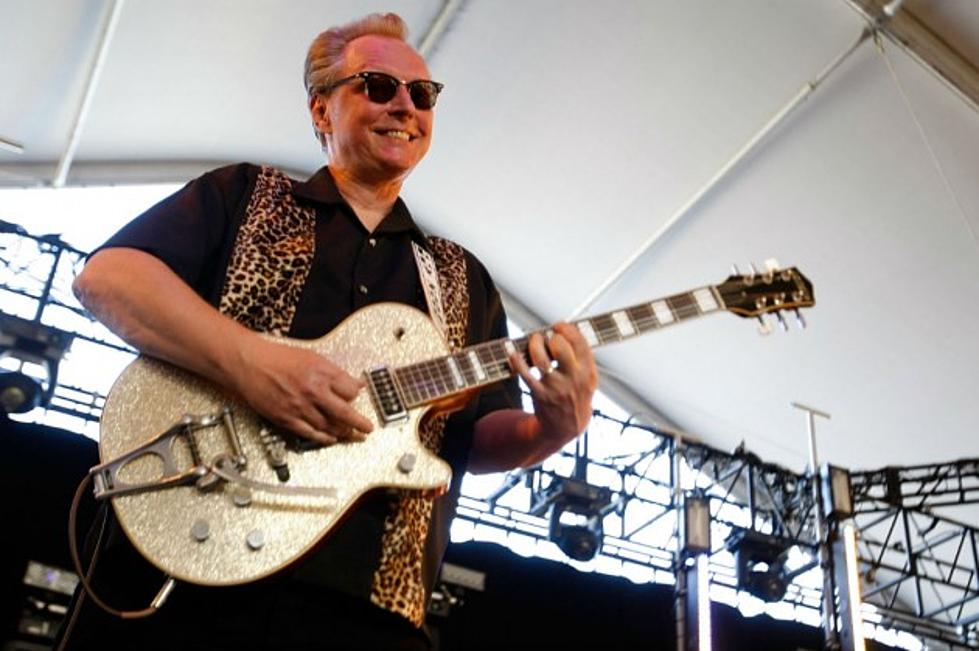 Billy Zoom of X Is Cancer-Free, Wants to Return to the Stage Soon
Michael Buckner, Getty Images
This past summer, we learned the unfortunate news that X's Billy Zoom was diagnosed with bladder cancer after overcoming a battle with prostate cancer in 2010. Now, the guitarist has shared an update on his health.
Zoom reports that a recent exam shows he's currently cancer-free, but he'll spend the next year and half undergoing chemotherapy. Nevertheless, Zoom writes that he hopes to play X shows between treatements. Read his complete message below:
Good/bad/good/bad/GOOD:
I've had my big exam and I'm cancer-free right now. However, my doctors are very concerned about it coming back, so, if I'm lucky, I'll be on and off chemotherapy for the next eighteen months. If I can make it through the next eighteen months without it coming back, things will be looking pretty good.
For the time being, I'm looking at one month of chemo, two months off, one month on, two months off, etc. It will probably take me two or three weeks to recover from from each month of chemo, but that still leaves five or six good weeks between chemo sessions to play some X shows and I'll be pushing for us to do as many as we can schedule. Once again, thank you all for your support and keep the prayers coming.
BZ
I almost forgot to mention that chemo is very slimming. I look good.
When X revealed Zoom's diagnosis back in in July, the band launched a GoFundMe page to aid in the guitarist's medical bills. You can contribute right here.
Right now, X have a series of shows planned on the East Coast in November and December. They'll play a two-night residency at the Casbah in San Diego on Nov. 27-28; a four-night stint at the Roxy in L.A. from Dec. 3-6; two nights at the Independent in San Francisco on Dec. 15-16; and another two nights at the Star Theatre in Portland on Dec. 19-20. See a complete list of their upcoming dates at the band's website.