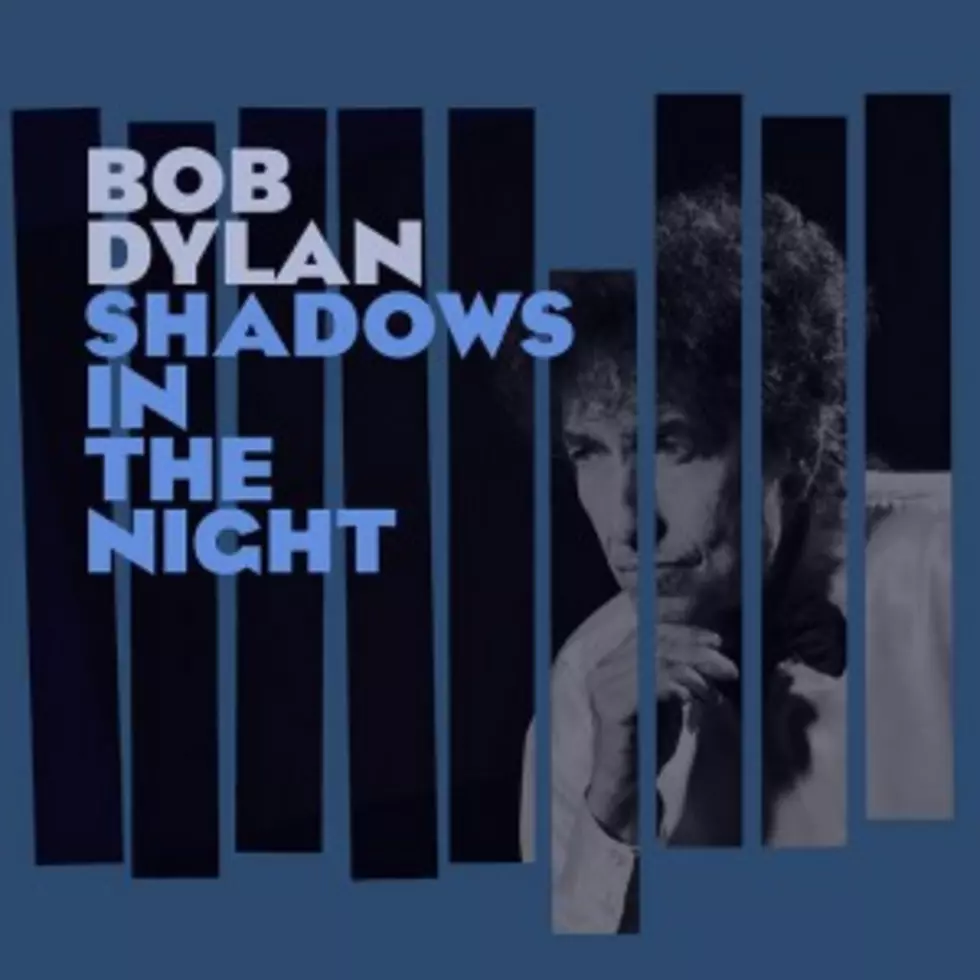 Bob Dylan, 'Shadows in the Night' – Album Review
Columbia
The mere idea of Bob Dylan doing a Frank Sinatra tribute album is a bit unnerving. With Dylan's recent foray dabbling in Christmas tunes (2009's 'Christmas in the Heart'), it's downright scary. But on his latest album, 'Shadows in the Night,' the iconic singer-songwriter delivers thoughtful, original interpretations while mining newfound depth.
In truth, 'Shadows in the Night''s connection to Frank Sinatra pretty much begins and ends with the fact that the famous crooner did record the new LP's 10 song selections at one point during his career. But are they all immediately recognized as Sinatra signatures? Hardly. Instead, what we hear is Dylan trying his hand at the 'Great American Songbook' – or perhaps more aptly, songs he grew up with. Why he pegs ownership as strictly belonging to Sinatra is something we may never know – as is the case with many of Dylan's creative choices over the past 50 years.
Instead of creating faithful adaptations of Sinatra's biggest hits -- Bob Dylan doing 'Fly Me to the Moon' or 'New York, New York'? Now that would be scary -- or embracing the big bands and cinematic orchestras typically heard on Sinatra's renditions, Dylan opts for stripped-down arrangements. With the help of his five-piece touring band, 'Shadows in the Night' boasts upright bass, pedal steel guitar, subdued horns and minimal drums. Dylan even adopts a delicate croon that stretches his own limited range, while delivering a new kind of raw emotion.
Opening track, 'I'm a Fool to Want You,' immediately proves 'Shadows in the Night' is Dylan as more Hank Williams than Sinatra. Certainly, his singing is wobbly and imprecise, but vocal technicality was never Dylan's bag anyway. Here, it plays to his advantage, just as it has in the past. As a result, Dylan is able to expose the 10 ballads' underlying darkness, which is exemplified in the languid resignation heard on 'Autumn Leaves,' the almost painstakingly unhurried 'Some Enchanted Evening' and the gentle, lilting 'Where Are You?'
Ultimately, 'Shadows in the Night' is a surprisingly conservative move for Dylan, but nevertheless rewarding in his evident connection to the material.