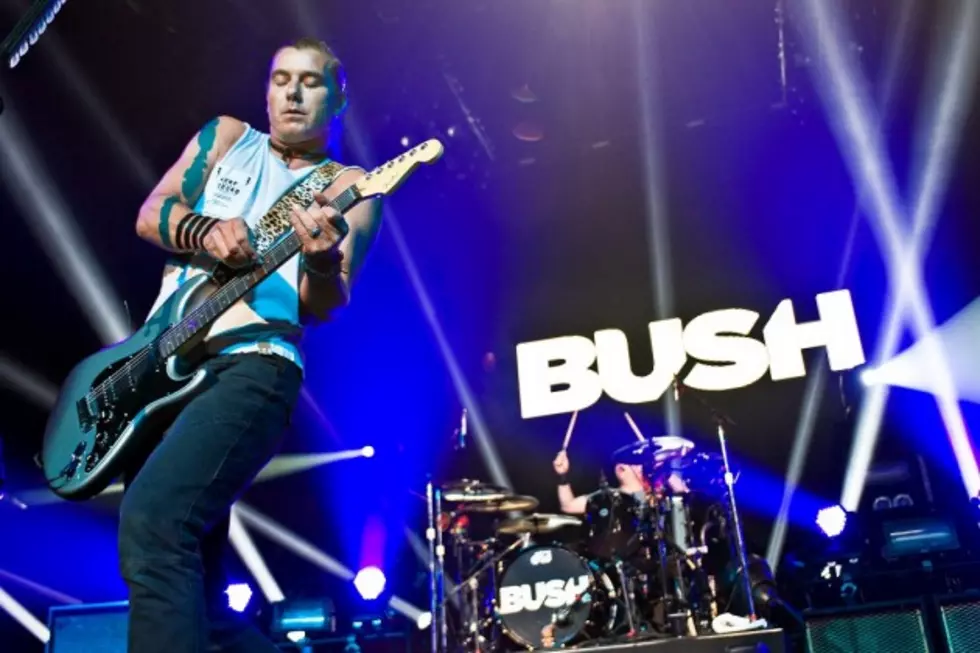 Watch Bush's New Music Video For 'The Only Way Out'
Timothy Hiatt, Getty Images
In the wake of their newest album release, British alt rockers Bush have unleashed an official music video for their song 'The Only Way Out' -- and it's actually quite '90s of them, at least the segments where they're jamming in a plain cement room together. You can watch the video below.
Most of the video takes place in a hospital that's in disarray, similar to the one in the first season of AMC's 'The Walking Dead' -- you know, just without the zombies.
The new record, 'Man on the Run,' is due out Oct. 21 via Zuma Rock Records. It's their sixth studio album since forming the band back in 1992 and will serve as the follow-up to 2011's 'The Sea of Memories.' It's the second album under the band's current lineup since they returned from their hiatus in 2010. You can pre-order the album via the band's website here.
Bush's Official Music Video for 'The Only Way Out'