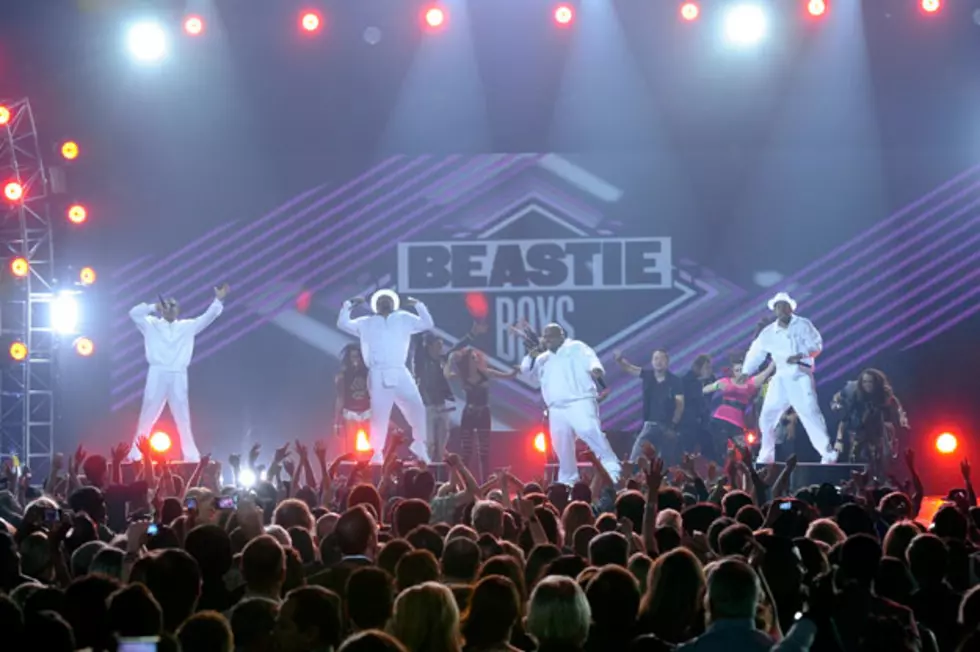 Cee Lo Green Pays Tribute to Beastie Boys' Adam Yauch at 2012 Billboard Music Awards
Cee Lo Green, of all people, hit the stage of the 2012 Billboard Music Awards on Sunday night in Las Vegas to pay tribute to late Beastie Boys rapper Adam Yauch with a lively run-through of the B-Boys classic '(You Gotta) Fight for Your Right (To Party!).' 'The Voice' coach was joined by his recently reunited band Goodie Mob, the Atlanta-based hip-hop collective, for the performance.
Appropriately decked out in all-white Adidas tracksuits -- a popular style choice for Yauch and his Beasties -- Cee Lo and his mates turned in a pretty straightforward version of 'Fight for Your Right.' The performance was further boosted by the inspiring moves of Jean Sok, a one-legged dancer from Cirque du Soleil's touring production of 'Michael Jackson: The Immortal World Tour.'
Cee Lo and the rest of Goodie Mob also ran through 'Fight to Win,' the first single off their forthcoming reunion album, 'Age Against the Machine.'
Yauch, one-third of the trailblazing rap trio Beastie Boys, passed away May 4 after a three-year battle with cancer, and tributes have been poring in from all over the world since. Other tributes featuring 'Fight for Your Right' included Chris Martin and Coldplay performing a moving ballad version of the song during a concert at the Hollywood Bowl in Los Angeles, Calif. on the night of Yauch's death.
Watch Cee Lo Green's 2012 Billboard Awards Performance