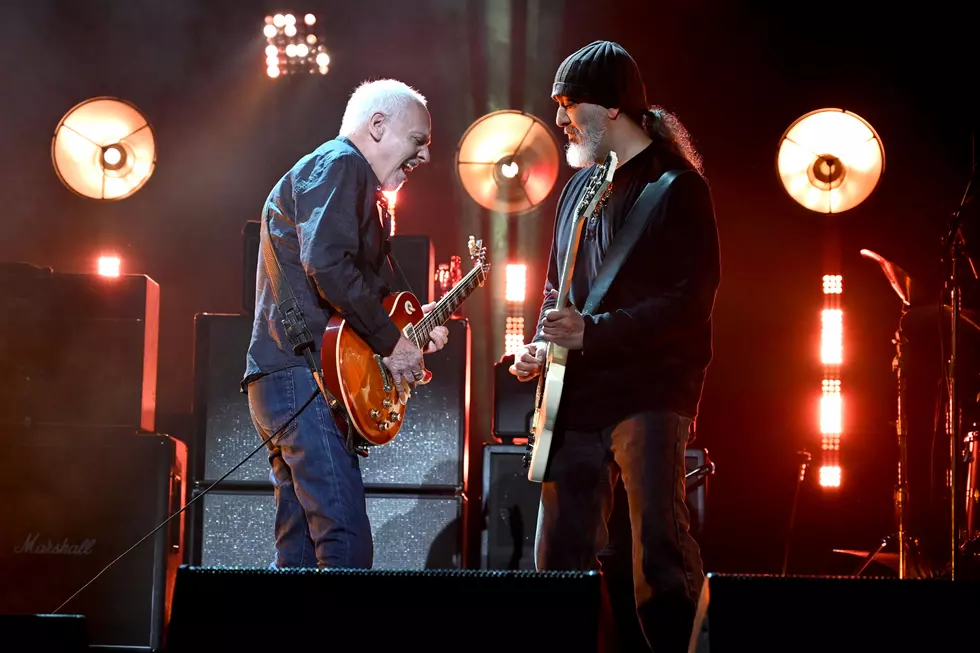 Soundgarden, Temple of the Dog Cap Chris Cornell Tribute Show: Videos and Set Lists
Kevin Mazur, Getty Images
The Chris Cornell tribute concert in Los Angeles reached an emotional and musical climax with performances by the late singer's bands Temple of the Dog and Soundgarden.
You can watch videos and see the set lists below.
Following performances by Metallica, Foo Fighters, Audioslave and others, the I Am the Highway event finished with two explosive sets featuring an array of big-name guests, completing a concert that ran for more than five hours.
Temple of the Dog's seven-song set included "Preaching the End of the World," "Hunted Down" and "Hunger Strike," with guests including Brandi Carlile, Chris Stapleton and  members of Alice in Chains.
That was followed by Soundgarden's first performance since the night Cornell took his own life on tour with the band in May 2017. Their eight-song performance included "Rusty Cage" with Taylor Momsen; "Drawing Flies" with Momsen, Tom Morello and Wayne Kramer; and the finale of "Black Hole Sun" with Carlile and Peter Frampton.
"We all know how music can change us," Cornell's widow, Vicky, told the audience during the event. "But Chris did something more extraordinary – he changed music and paved the way for so many from Seattle to across the globe. And that legacy, and his influence, will live for generations to come. … Chris would be so very proud. Simply put, to me, and because of all of you, Chris lives on, a music immortal whose passion for helping others is more alive today than ever."
All proceeds from the show will be split between the Chris and Vicky Cornell Foundation and the Epidermolysis Bullosa Medical Research Foundation.
Temple of the Dog, I Am the Highway: A Tribute to Chris Cornell, 1/16/19
"Preaching the End of the World"
"Can't Change Me"
"Hunted Down" with William DuVall and Jerry Cantrell
"All Night Thing"
"Reach Down" with Miguel
"Say Hello 2 Heaven" with Miley Cyrus
"Hunger Strike" with Brandi Carlile Chris Stapleton
Soundgarden, I Am the Highway: A Tribute to Chris Cornell, 1/16/19
"Rusty Cage" with Taylor Momsen
"Flower" with Marcus Durant
"Outshined" with Marcus Durant
"Drawing Flies" with Taylor Momsen
"Loud Love" with Taylor Momsen, Tom Morello, Wayne Kramer
"I Awake" with Taylor Hawkins, Buzz Osborne
"The Day I Tried to Live" with Taylor Hawkins, Buzz Osborne
"Black Hole Sun" with Brandi Carlile, Peter Frampton
Photos From I Am the Highway: A Tribute to Chris Cornell