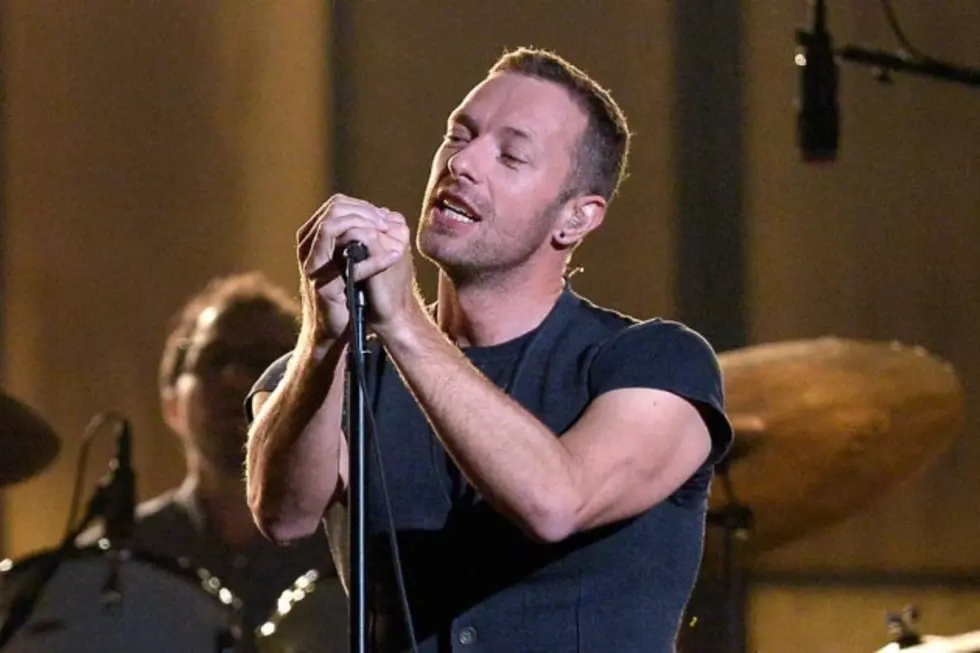 Coldplay's Chris Martin Announces Role as Curator for Global Citizen Festival
Kevork Djansezian, Getty Images
Coldplay frontman Chris Martin has announced he has accepted a role with the Global Citizen festival and will help curate live concerts and the event's lineup for the next 15 years.
The Global Citizen festival is an arm of the Global Poverty Project, which works to eliminate extreme poverty. In his new position, Martin says he also wants to help raise money to address the 17 sustainable development goals established by the U.N.
"At first I thought, 'How on earth do you make 17 things famous?' And then I thought, 'By making them as glamorous as possible, with very noticeable people,'" Martin told Billboard. "It's remarkable that, with 193 countries and 7 billion people, we only have to do these 17 things and life gets better for a lot of people. And as long as you ask Beyonce to say one of them and [former U.N. secretary-general] Kofi Annan to say another one, it becomes something that kids talk about."
Martin also said that he wants to work with other famous rock philanthropists, Bob Geldof and Bono.
"I spoke to Bob and said, 'How can we help [Live Aid]?' Everyone has this togetherness vision, which sounds a little hippie at first – but the more you think about it, the more it makes sense," Martin continued. "The reason we wanted to get involved with [Global Citizen] was because they include everybody, all NGOs."
Martin will help organize the lineup for Global Citizen's inaugural Earth Day concert at the National Mall in D.C. on April 18. The roster will be announced in February.
In December, Coldplay announced they would put out their next album, Head Full of Dreams, later this year, and also hinted that it would be the British rockers' final album.