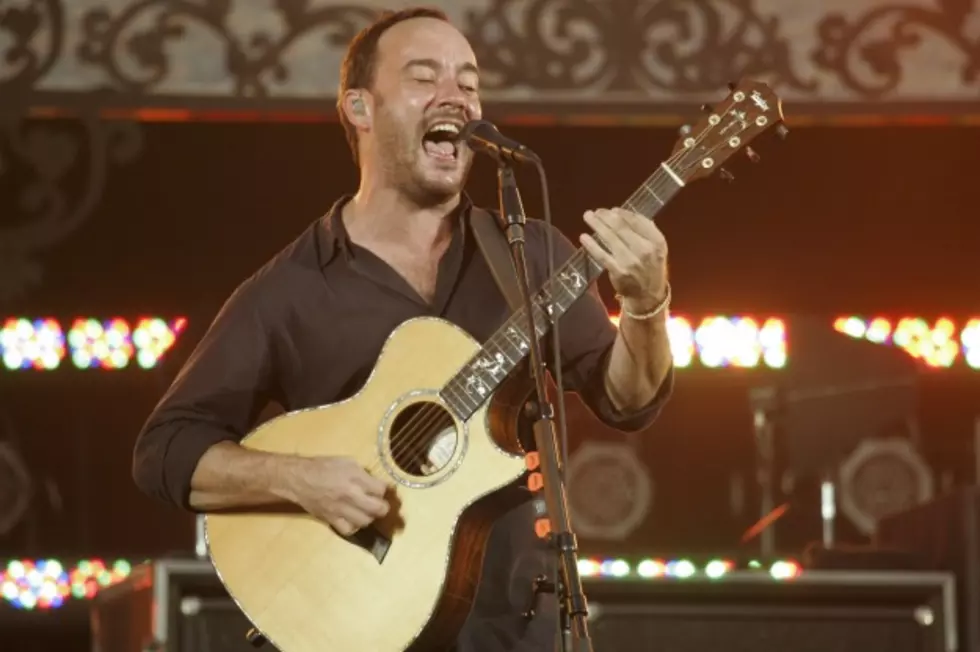 Dave Matthews Band – 2012 New Album Preview
It's been almost three years since the Dave Matthews Band released an album of new material, but they've been keeping busy during their time off: Last year they celebrated their 20th anniversary with a series of special live performances, and this year they're headlining a summer tour -- while prepping a new studio release with Steve Lillywhite, who's manned the boards for some of the band's most successful work.
The band broke the news in a post on its official website back in February, keeping things short and to the point: "Dave Matthews Band is currently in the studio recording a new album with Steve Lillywhite, producer of the band's first three studio albums, 'Under The Table And Dreaming,' 'Crash' and 'Before These Crowded Streets.'"
The Lillywhite news is significant, not least because the band seemed at a loss for what to do with its sound after breaking away from him following the release of 'Crowded Streets' in 1998. The following decade, which included albums such as 'Everyday' and 'Stand Up,' found the DMB working with a variety of producers, including Glen Ballard and Mark Batson, and struggling to find a happy medium between their jam-worthy earlier material and more polished, overtly radio-friendly fare.
Many fans felt they hit that sweet spot with the Rob Cavallo-produced 'Big Whiskey and the GrooGrux King,' which extended their streak of five straight No. 1 albums when it was released in June of 2009, so it'll be interesting to hear where they go with Lillywhite back at the helm. There's no denying he led the band through its most commercially successful period: 'Under the Table and Dreaming,' 'Crash,' and 'Before These Crowded Streets' sold an impressive 16 million units combined.
So, DMB fans: Are you excited about Steve Lillywhite returning to the fold? And what are you hoping to hear from the Dave Matthews Band's next album?