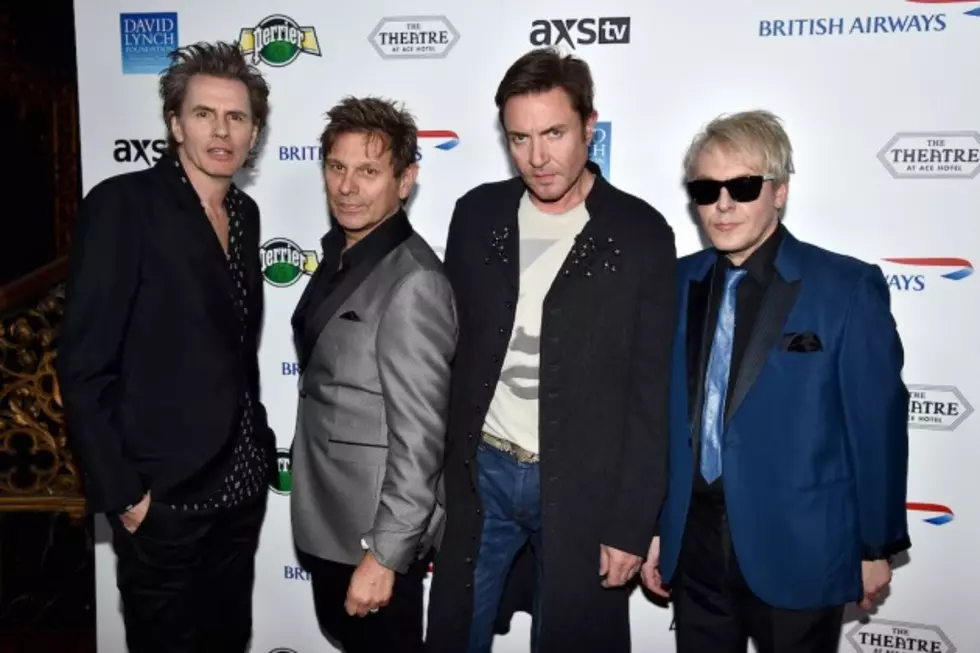 Duran Duran's New Single Features Janelle Monae + Nile Rodgers
Kevin Winter, Getty Images
Ahead of their upcoming album, Paper Gods, '80s pop legends Duran Duran have shared a new single – the funky "Pressure Off" featuring Janelle Monáe and Nile Rodgers. Give it a listen below.
According to a press release, Paper Gods (the band's first album since 2010's All You Need Is Now), aims to "capture the duality and sense of conflict at the heart of Duran Duran's music." Bassist John Taylor added, "It really goes back to that strange, early Duran mix: the hard-edged pop coexisting with this dark, weird, experimental side."
The album is scheduled for release Sept. 18 in the U.S. and Sept. 11 everywhere else via Warner Bros. Monáe and Rodgers are far from the only collaborators who appear on the album: there will also be contributions from former Red Hot Chili Peppers guitarist John Frusciante, Canadian singer Kiesza, violinist Davidé Rossi and, of course, Lindsay Lohan.
Duran Duran – "Pressure Off" (Official Audio)