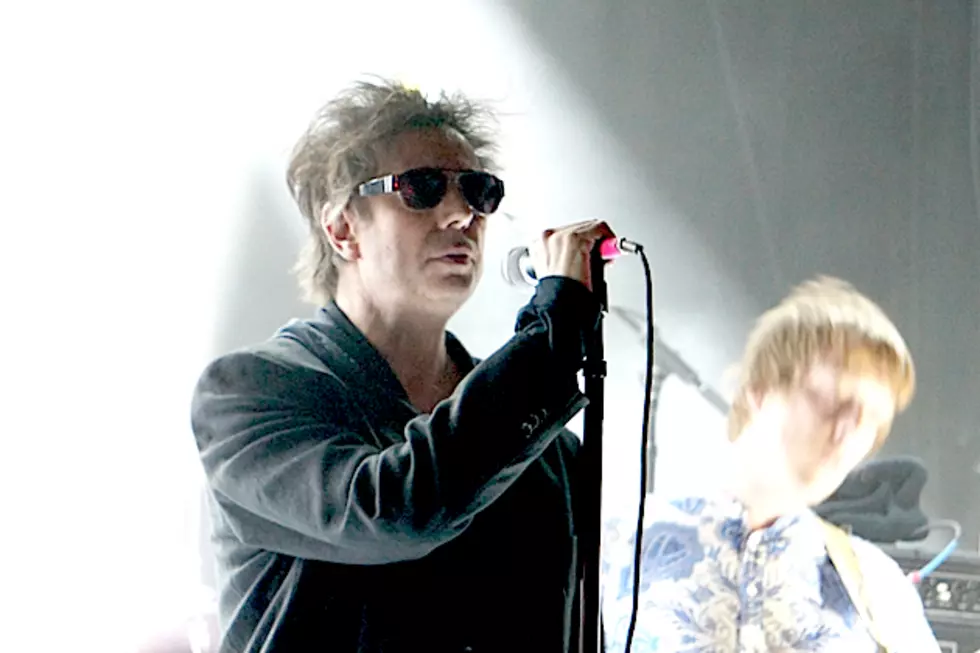 Echo & the Bunnymen Shine Through the Darkness at New York City Gig
Spencer Kaufman, Diffuser
Echo & the Bunnymen brought 30-plus years of music with them to New York City when they played the first of a two-night stand at Irving Plaza on Saturday (Aug. 16). Despite performing in silhouette for nearly the entire set, the band shone brightly throughout the evening.
While the show was a photographer's nightmare, it was an Echo & the Bunnymen fan's dream. The picture above captured a very rare moment where fans caught a glimpse of frontman Ian McCulloch's face, yet the imagery he painted with his signature voice was as clear as day.
After opening up with the new song 'Meteorites,' the band ripped through the favorites 'Rescue' and 'Do It Clean.' It wasn't too long before McCulloch offered his stellar take on the Doors' 'People Are Strange,' one of a handful of covers that would make their way into the set. Highlights of the night included 'Bedbugs and Ballyhoo' and 'Bring on the Dancing Horses,' but it was 'Killing Moon' that got the biggest rise out of the crowd during the initial set.
The band's first encore included a medley featuring a stirring version of 'Walk on the Wild Side.' There's something about McCulloch's voice that captures the grit of Lou Reed's lyrics like few others. That was followed by a rousing extended rendition of 'Lips Like Sugar' that had the whole crowd singing along. It appeared that the show was over once Echo & the Bunnymen left the stage following that song, but McCulloch and company treated fans to a second encore with the beautiful tune 'Ocean Rain.'
Singer-songwriter Mikky Ekko, best known for duetting with pop star Rihanna on the hit song 'Stay,' served as the opening act, showing off a soulful voice during his set.