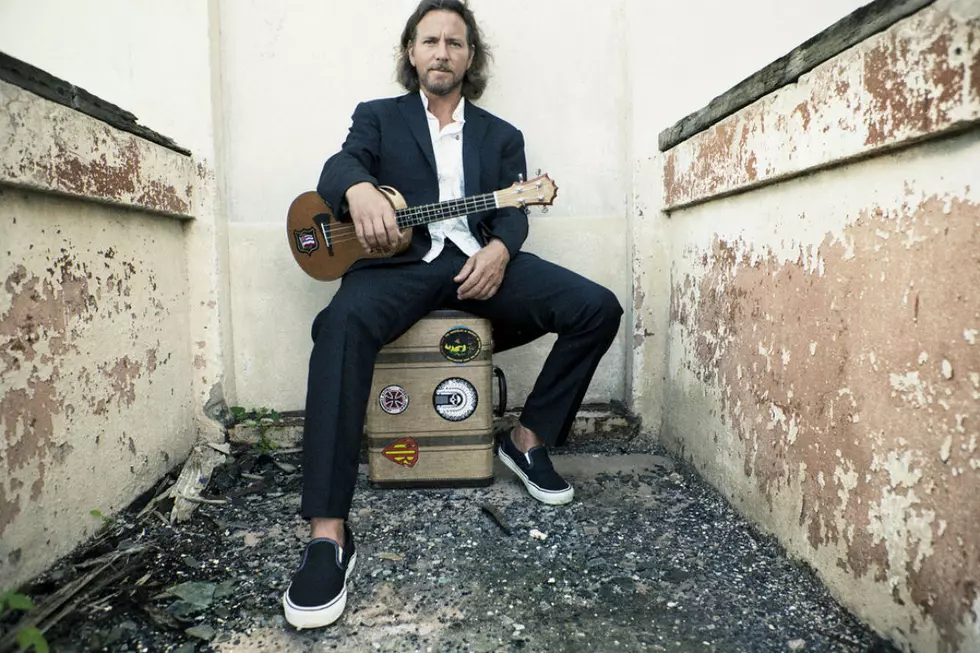 Eddie Vedder and His 7-Year-Old Daughter Adorably Cover the 'Batman' Theme Song
Danny Clinch
Eddie Vedder has unveiled a new song, but it most likely won't show up on Pearl Jam's highly anticipated new album and it's probably nothing like you would expect.
SiriusXM's Pearl Jam Radio station debuted a terribly cute collaboration between Vedder and his 7-year-old daughter Harper. The dynamic duo teamed up on a cover of the theme song from the '60s Batman TV series. Harper handles vocals, frequently and adorably chiming, "Batman!" Take a listen below:
This isn't the first time Vedder has shown off his daughter's singing chops. The two collaborated on a sweet, original song dubbed "The Traveler" for Cameron Crowe's 2015 movie Aloha.
The SiriusXM interview featured Vedder speaking with author Mark Ian Wilkerson about his biography Tomas Young's War. Young is an Iraq War veteran who has been outspoken against the war. Young befriended Vedder, who was also interviewed for the book. It's out now via Haymarket.
Pearl Jam are currently on tour in the U.S. The run of dates continues tonight (April 21) in Columbia, S.C. The band canceled yesterday's show in Raleigh, N.C., in response to the controversial anti-LGBT House Bill 2.
Worst to First: Every Pearl Jam Album Ranked