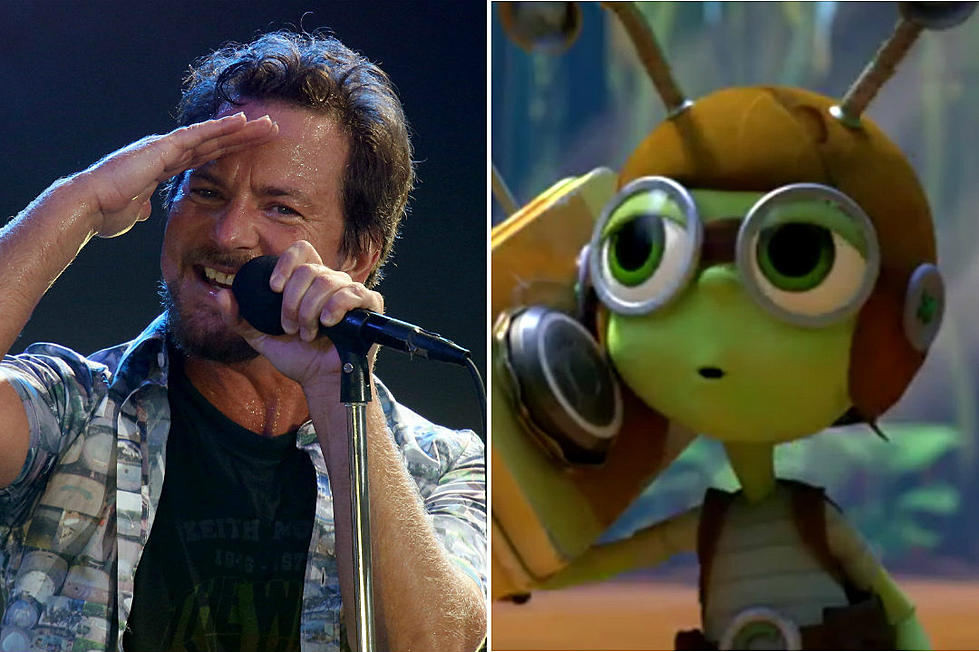 Listen to Eddie Vedder Cover the Beatles for New Netflix Animated Series 'Beat Bugs'
Jason Oxenham, Getty Images/Netflix
Eddie Vedder takes on "Magical Mystery Tour" for an upcoming Netflix series inspired by the Beatles.
The streaming platform is gearing up for the launch of a new original series dubbed Beat Bugs. The animated children's show is based on the Fab Four's catalog, with each episode drawing inspiration from a single Beatles song. However, John, Paul, George and Ringo's original material won't appear on the series; instead, showrunner Josh Wakely has curated a star-studded group of musicians to reinterpret the Beatles classics for his new venture.
Vedder counts himself among those contributors, delivering a cover of "Magical Mystery Tour." While Beat Bugs won't premiere until August, an excerpt of the Pearl Jam leader's rendition appears in the trailer. Check it out at the top of the page.
"Personally I'm very grateful to be part of Josh's vision," Vedder said in a statement. "A tremendous show for kids that combines beautiful animation with great stories and obviously some of the best songs ever written."
Worst to First: Every Pearl Jam Album Ranked