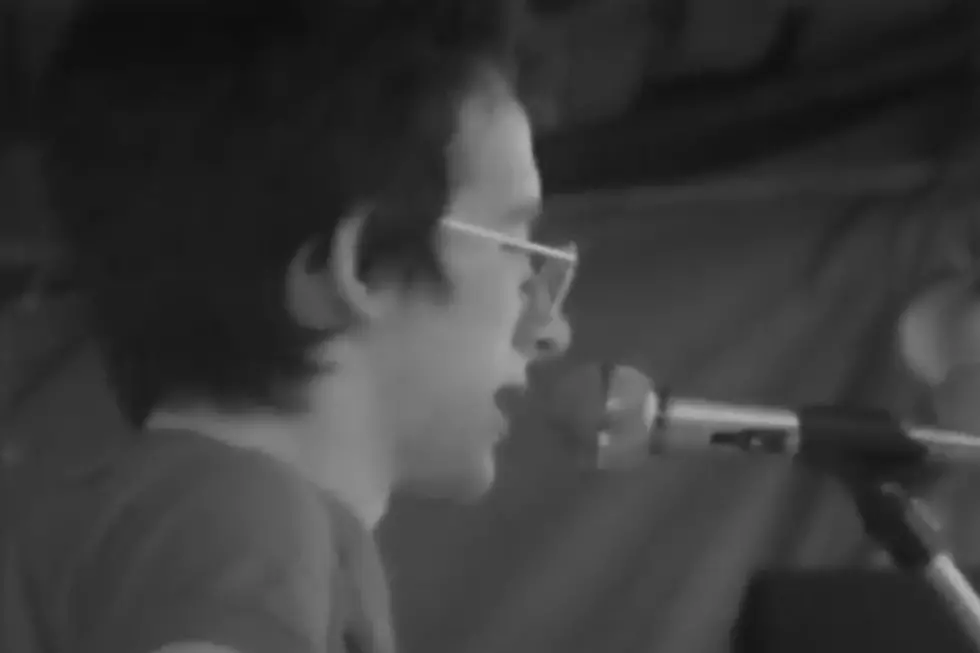 Watch Elvis Costello in Concert With Early Band Flip City
YouTube
Footage of Elvis Costello performing with his early band Flip City has surfaced online.
The black-and-white video, taken at the E1 Festival in Stepney, London on July 21, 1974, is believed to be the first time Costello had been filmed in concert.
The two songs Flip City performed aren't originals; they're covers of the Coasters' "I'm a Hog for You," which was the B-side of their hit "Charlie Brown," and the Isley Brothers' "This Old Heart of Mine (Is Weak for You)," which Rod Stewart recorded for Atlantic Crossing a year later (and then again for 1991's Vagabond Heart).
You can watch the video below.
Flip City were a pub rock rock band that Costello, using his given name of Declan MacManus, fronted from 1974 until the end of 1975. They mixed his original material between covers of country and R&B songs. Their name was taken from a line spoken by Cheech Marin on Joni Mitchell's cover of Annie Ross' "Twisted," which appeared on her classic Court and Spark album.
The group's demos have long been bootlegged, and include early takes on his songs "Miracle Man," "Pay It Back," "Living in Paradise" and "Imagination Is a Powerful Deceiver."
After Flip City's breakup, MacManus then began using DP Costello as his stage name, with Costello being his mother's maiden name and "DP" -- his first two initials -- in honor of Gram Parsons' GP album. Upon getting signed to Stiff Records in 1976, he changed his name to Elvis Costello, but it turned out to be bad timing. Only a few months after his first single, "Less Than Zero," was released, Elvis Presley died.