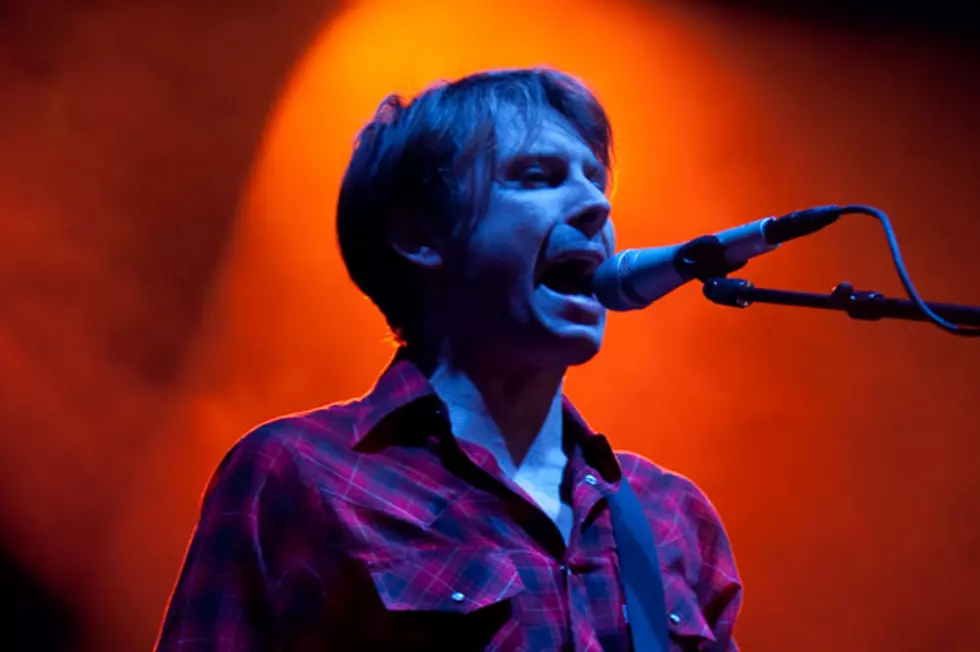 Franz Ferdinand Book Summer 2012 Tour Dates
It's been a slow roll out for Franz Ferdinand, but the Scottish rockers will be making their U.S. return in August. The band recently announced their participation in Lollapalooza, and now they'll be staying the States for a little while longer after the high profile festival.
The tour will primarily take place on the West Coast, with a brief detour into Canada. After an appearance at Lollapalooza in Chicago the weekend of August 3, the band will turn up at Montreal's Osheaga Festival and San Francisco's Outside Lands during the run. The trek winds down on August 14 in Pomona, Calif.
Franz Ferdinand have been relatively quiet since their 2009 release, 'Tonight: Franz Ferdinand.' The group took a little time off before returning to the studio, and while official album details have yet to be released, it looks as though we can expect some new music later this year.
Audiences on their current run have already been treated to a few new tracks. During a stopover in Limerick, Ireland, the group debuted the songs 'Right Thoughts,' 'Brief Encounters,' 'Fresh Strawberries,' and 'Trees and Animals,' which all were met with positive responses.
At present, the brief August run contains the only U.S. dates the band has booked for this year, and with their schedule filling up rather quickly with shows around the world, it may be 2013 before we see an extended North American tour in support of their upcoming release.
Summer 2012 Franz Ferdinand Tour Dates:
8/3 -- Montreal, Quebec | Jean Drapeau Parc - Osheaga Festival
8/3-5 -- Chicago, Ill. | Grant Park - Lollapalooza
8/8 -- Vancouver, British Columbia | Commodore Ballroom
8/9 -- Seattle, Wash. | The Showbox
8/8-10 -- San Francisco, Calif. | Golden Gate Park - Outside Lands
8/10 -- Portland, Ore. | Wonder Ballroom
8/13 -- San Diego, Calif. | House of Blues
8/14 -- Pomona, Calif. | Glass House