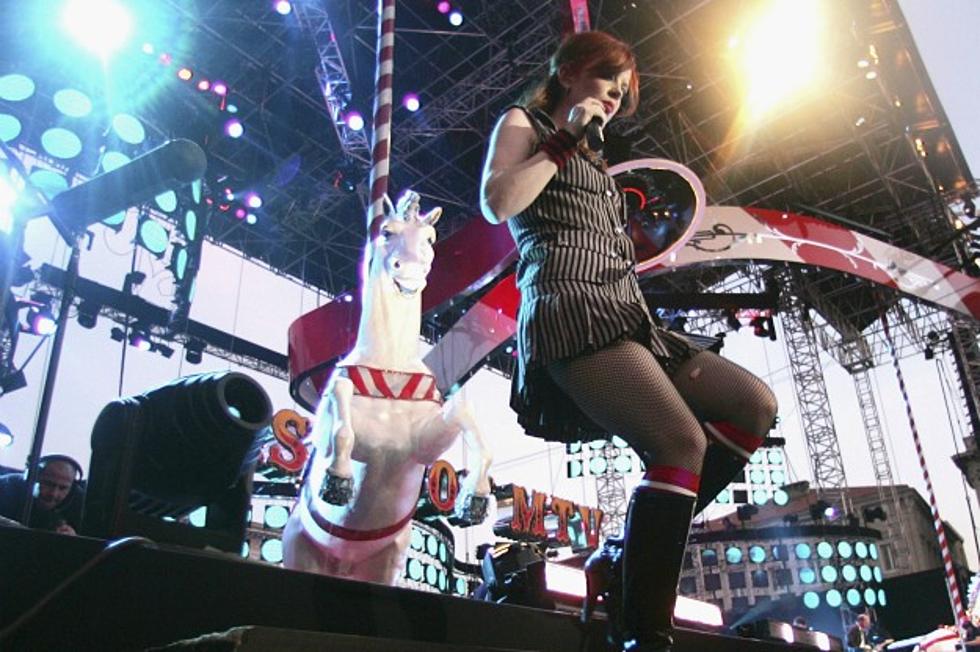 Garbage's Shirley Manson Kicks Man Out of Show for Hitting a Woman
Garbage are back with their first new album in nearly a decade, and the band is very happy to reconnect with its fans -- but that doesn't mean singer Shirley Manson is going to stand for violence at shows, as one concertgoer found out after getting into an altercation with a fellow attendee on Friday, May 25.
While the band launched into its hit 'Stupid Girl,' Manson noticed a man in the front row throwing punches at a nearby woman. "Get the f--- off her -- right now," she shouted at the man, bringing a temporary halt to the show. "Dude. Never hit a f---ing woman. What the f--- is wrong with you, man?" Later, apparently responding to an excuse from the man as he was being ejected by security, she sarcastically retorted, "She started it? Oh, Jesus Christ -- OK."
With that unpleasant business out of the way, Manson started the song again, telling the crowd, "OK, we're going to try that one again. Oh s---, you're getting all racy in here. What the f--- is going on, Atlantic City?
"We're going to have like five people to play to by the end of the show," Manson continued. "You're fighting baby, you gotta leave now. You'can't f---ing fight, man. You can't fight. I'm sorry, that's the rules, man. We just need to all simmer down."
Watch Shirley Manson Interrupt Garbage Show to Admonish Violent Fan