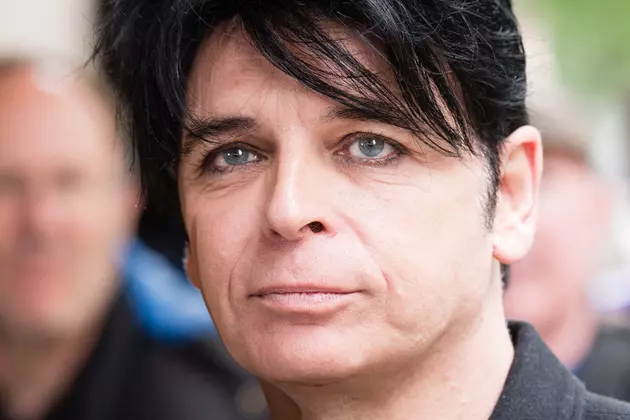 Gary Numan Cancels Show After Tour Bus Fatality
Jeff Spicer, Getty Images
Gary Numan canceled a planned appearance in Cleveland last night after his tour bus was involved in a fatal accident.
Reports say a 91-year-old man was crossing a street near the House of Blues venue as the vehicle approached around 12.45PM ET and struck him. He died at the scene.
"We are all utterly devastated by the fatal accident involving our tour bus in Cleveland earlier today," Numan tweeted. "Everyone of us is filled with a sadness that made it impossible to even consider playing our show this evening, and out of respect it would have been entirely wrong. I'm sure you can understand why we canceled and I apologize to the House of Blues and to the fans for and difficulties and disappointment this decision may have caused. … At the moment all we can think about are the people affected by this tragedy, and to tell them we send all our love."
The bus driver was not arrested after the incident, though Cleveland Division of Police said investigations were continuing. It's not known if Numan was on the bus at the time.
In 2011, Numan was involved in a road accident in the U.K. after a car attempted to overtake his tour bus and struck it instead. "We felt a thud and the bus stopped really quickly," he said soon afterward. "People were thrown to the floor. I was on the top deck and saw this little gold car the same height as me going past the window. When the car stopped we could see the woman putting the car into neutral before getting out, as if it was something that happened every day. We waited for the police to arrive so she wasn't on her own."