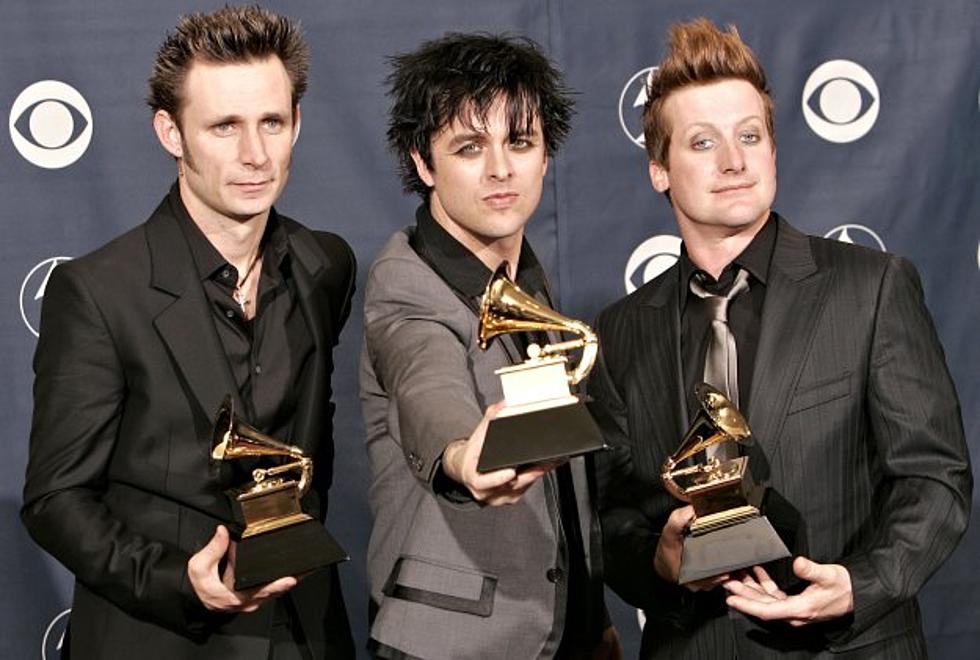 16 Facts You Probably Didn't Know About Green Day
Kevin Winter, Getty Images
Formed as a pop-punk band in the late '80s, Green Day got their start as a part of the San Francisco Bay area's DIY punk scene, but they quickly outgrew it. Soon, they were touring nationally and inked a major-label record deal just in time to lead the early-'90s punk revival that also made bands like the Offspring and Rancid stars. Green Day's 1994 album 'Dookie' brought them mainstream success -- and started a backlash from other punk bands, which questioned their "punkness." But frontman Billie Joe Armstrong and his band's ability to reinvent themselves have been Green Day's true secret to success. Two decades after first breaking, the band is as big as ever thanks to albums like the massive punk-rock opera 'American Idiot.'
1

Before Green Day, singer-guitarist Billie Joe Amrstrong and singer-bassist Mike Dirnt played their first show together under the name Sweet Children at Rod's Hickory Pit in Vallejo, Calif., in 1987.

2

Both Armstrong and Dirnt were just 15 years old at the time.

3

The band known as Green Day got its start later in 1987 at the DIY arts venue and club 924 Gilman Street in Berkeley, Calif., with drummer John Kiffmeyer.

4

The long-running, all-ages punk club, often just called Gilman, still exists, but Green Day have been banned from playing there since signing a major-label deal with Reprise Records for the release of 'Dookie' in 1994.

5

But that didn't stop them from playing a secret concert there in 2001, when they jumped onstage following a set by the punk band the Influents without telling Gilman staff what they were going to do.

6

Drummer Tre Cool temporarily replaced Kiffmeyer in 1990 when the latter split town to attend college; Cool's membership in the band was made permanent when he drummed on the band's second album, 'Kerplunk.'

7

'Dookie''s first three singles all topped Billboard's Modern Rock chart: 'Longview,' 'Basket Case' and 'When I Come Around.'

8

Johnny Rotten of the Sex Pistols called out Green Day following 'Dookie''s success by saying, "They didn't earn their wings ... and if they were true punks, they wouldn't look anything like they do."

9

Following the breakthrough success of 'Dookie,' Green Day fell on some relatively hard times: 1995's 'Insomniac' and 1997's 'Nimrod' managed to go platinum, but 2000's 'Warning' barely sold 500,000 copies.

10

Green Day planned to follow up 'Warning' with an album titled 'Cigarettes and Valentines,' but the record's studio masters were stolen and the 20 new songs were abandoned in 2003.

11

Instead, Green Day went incognito as a band called the Network and released an album, 'Money Money 2020,' in 2004.

12

To this day, the band and their record companies have never confirmed that the Network were actually Green Day. But the similarities are impossible to ignore.

13

'American Idiot' became such a massive comeback for the band that the group adapted it into a hit Broadway play in 2010.

14

Billie Joe Armstrong was so into the Broadway play that he starred as St. Jimmy for 50 performances.

15

Wal-Mart refused to sell 'American Idiot' because of some lyrical content, and bucking the trend, Green Day refused to release a censored version for the store to stock

16

Green Day prepped material for their latest albums -- three separate records titled 'Uno!,' 'Dos' and 'Tre!' -- by playing secret shows under the name the Foxboro Hot Tubs.