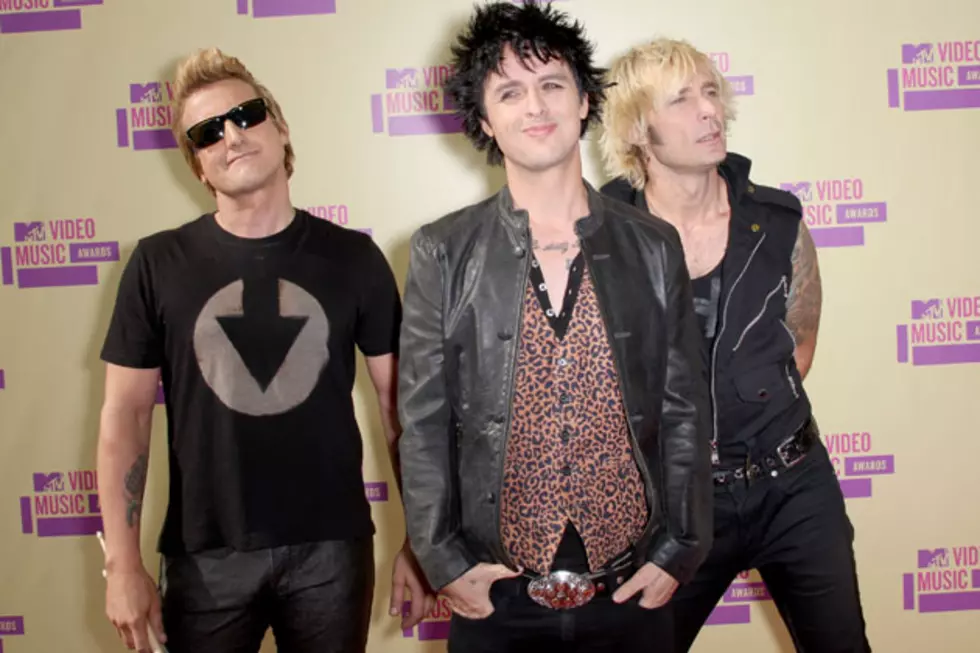 Green Day Announce '¡Quatro!' Documentary
Frederick M. Brown, Getty Images
What comes after '¡Uno!,' '¡Dos!' and '¡Tre!?' '¡Quatro!,' of course, although Green Day won't be following their new trilogy of albums with a fourth record. '¡Quatro!' announced today, will not be another album, but rather a documentary offering a behind-the-scenes look into the making-of '¡Uno!,' '¡Dos!' and '¡Tre!'
¡Quatro!' "pulls back the curtain and takes fans inside the world of Green Day, from the various spontaneous live performances in select cities across the U.S. to the chronicling of their creative process while conceptualizing and recording their current trilogy of albums," reads a press release on the project.
"Over the last year while we were recording our trilogy, we posted multiple clips every week so fans can see parts of the recording process of '¡Uno!,' '¡Dos!' and ¡Tré!," says bassist Mike Dirnt in a statement. "'¡Quatro!' brings our fans one step closer by giving them even more access and revealing what it was like for us to make these records."
'¡Quatro! is set to premiere Nov. 28 on VH1, followed by airings during the Nov. 20 episode of MTV2's '120 Minutes' and on the Palladia network the same day. After that, look for it to premiere in theaters nationwide sometime in 2013.