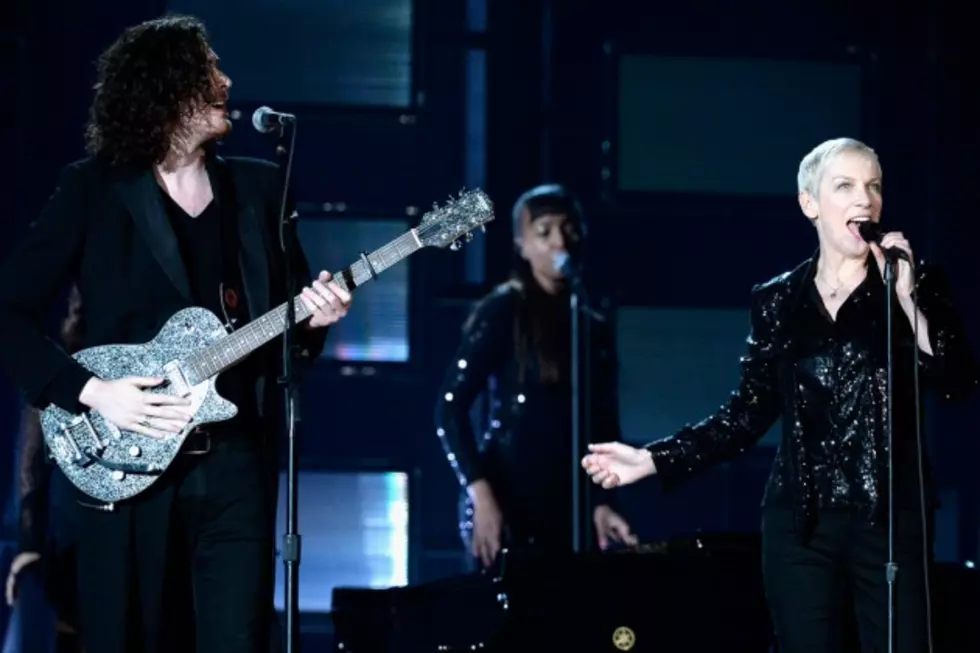 Hozier + Annie Lennox Show How It's Done With Extraordinary Grammys Performance
Kevork Djansezian, Getty Images
There were some huge performances at the 57th Annual Grammy Awards Sunday night (Feb. 8). Pharrell Williams' kind of bizarre rendition of 'Happy' and Madonna's really, really bizarre 'Living for Love' will likely be the topics of conversation at most water coolers, but the one that blew us away came courtesy of Hozier and Annie Lennox.
About midway through the awards show, Hozier tore into his international hit, 'Take Me to Church,' and invited Lennox to the stage to help him wrap things up with a powerful finale. Then, Lennox stepped into the spotlight for 'I Put a Spell on You,' while Hozier provided assistance with some serious guitar skills.
All in all, it was a tremendously intoxicating performance by both artists, one that had us mesmerized and glued to our television sets. All we can say is, "Encore! Encore!" Here's to hoping Lennox and Hozier will collaborate together in 2015.
Check out their Grammys performance in the video (along with the official music videos for each tune) below:
Watch Annie Lennox's Official Music Video for 'I Put a Spell on You'
Watch Hozier's Official Music Video for 'Take Me to Church'