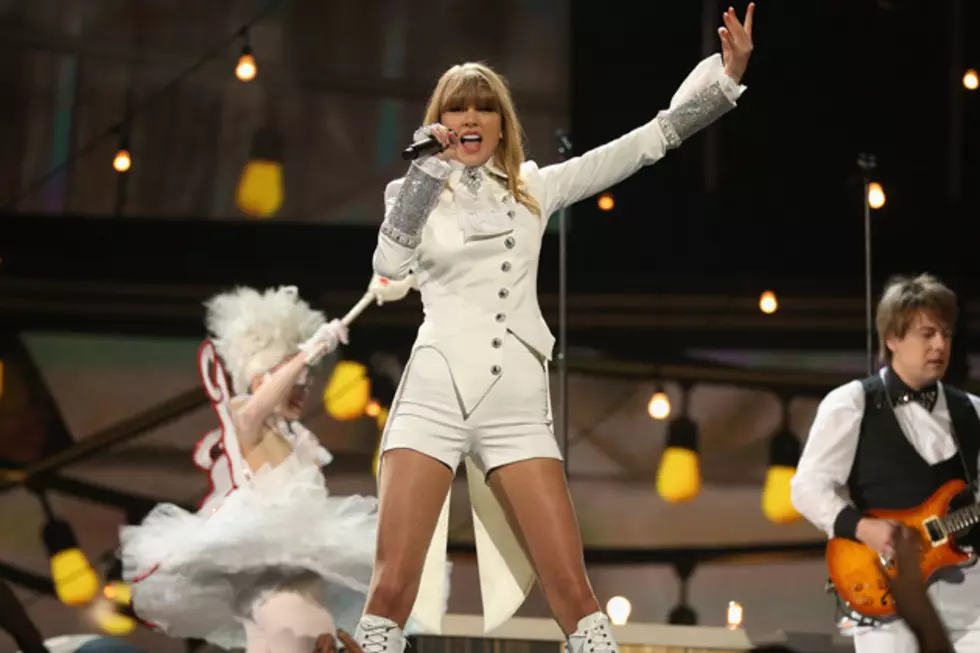 Christopher Polk, Getty Images
Taylor Swift wrote this week's mystery lyrics:
"It's the kind of ending you don't really want to see / Because it's tragedy, and it will only bring you down."
They come from the song 'Breathe,' which is on her second album, 2008's 'Fearless.' The album has sold more than five million copies. Swift keeps racking up the awards: This past week she won her seventh Grammy -- this time for the song 'Safe & Sound' from 'The Hunger Games' soundtrack. She also opened the show by mocking one of her many exes. Maybe that's her idea of a happy ending?