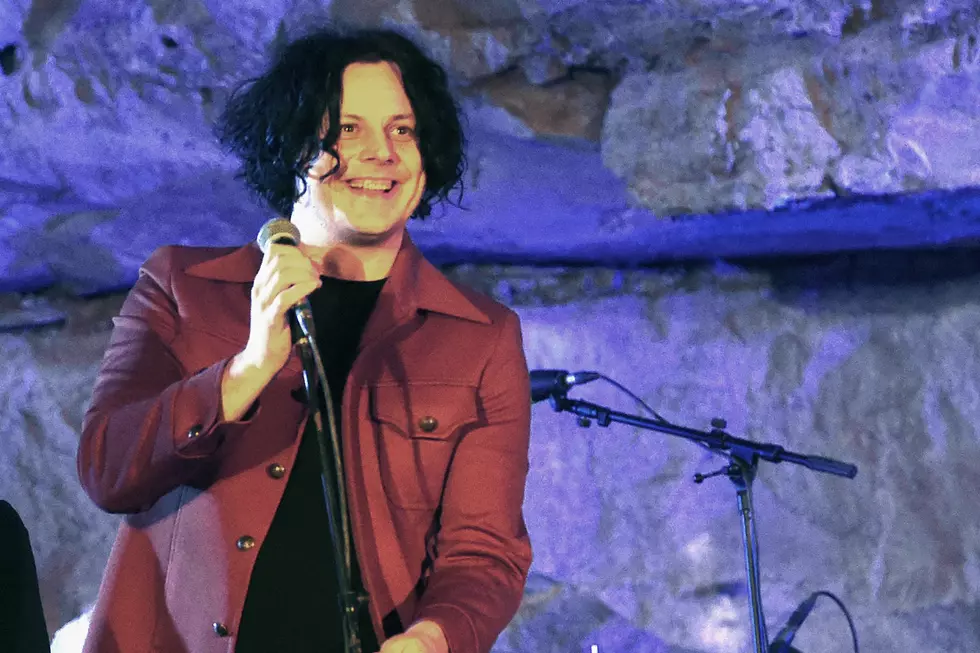 Jack White to Release New Song Tomorrow
Rick Diamond, Getty Images
It looks like the wait for new music from Jack White is almost over. It's being reported that he's going to debut a new song tomorrow at noon Eastern on Zane Lowe's Beats 1 radio show on Apple Music.
The news comes via Pitchfork, who add that his label, Third Man Records, tweeted out a 15-second video where the only music is seven seconds of a pulsing beat. It's not known if the caption, "Connected by love. Tomorrow," refers to the name of the song or the upcoming album, or both.
A month ago, White released a video called Servings and Portions From My Boarding House Reach. The clip was a four-minute collage of various sounds, and, as with today's tweet, no information was given as to how much, if any, of the music is related to White's new album.
What we do know is that White tracked at least parts of the album in New York and Los Angeles. "I've never recorded in New York or L.A. before," he said. "I tried to go to some new places and meet musicians I've never met before, and see if I could get to a new place. I'm getting somewhere."
White wrote the material for the new album by making demos with an old reel-to-reel tape recorder by holing himself up in a small, barely furnished two-bedroom apartment in Nashville. "I'm going to try to write songs where I can't be heard by the next-door neighbor," he said. "And I want to write like Michael Jackson would write — instead of writing parts on the instruments or humming melodies, you think of them. To do everything in my head and to do it in silence and use only one room."
This will be White's third solo album. His most recent was 2014's Lazaretto.
Jack White Albums Ranked