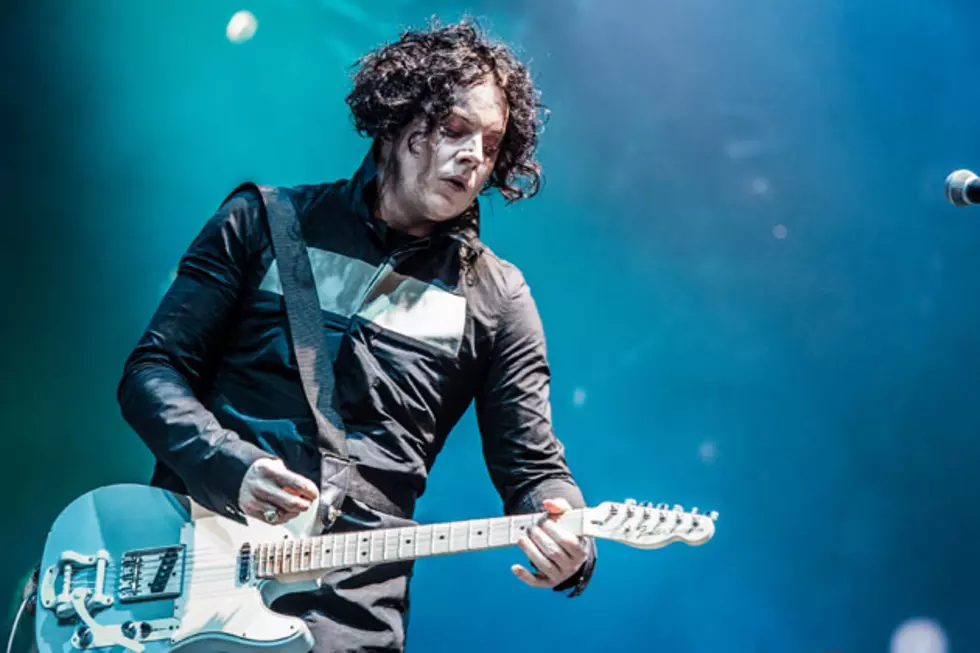 Jack White Releasing Rare Material Via Third Man Records Vinyl Subscription Series
David Wolff - Patrick, Getty Images
Jack White moved 33,000 copies of his debut solo album, 'Blunderbuss,' in 2012, earning him the title of the best-selling vinyl record of last year -- and now he has even more goodies for his wax-obsessed minions. White's Third Man Records has announced details of the latest package from its music subscription series, the Vault, and this edition will include a variety of new releases.
Among them is a 12-inch live vinyl pressing of music by the Bricks, White's short-lived 1999 band that featured Brendan Benson (the Raconteurs) on guitar, Kevin Peyok (the Waxwings, the See-See) on bass and Ben Blackwell (the Dirtbombs) on drums. The disc was recorded at the "legendary Garden Bowl" bowling alley in Detroit on July 9, 1999, and features two Bob Dylan covers and a few early White Stripes cuts.
Also featured in the package is a seven-inch yellow vinyl pressing featuring a pre-Raconeteurs demo version of 'Steady as She Goes,' with a B-side version of the Stripes' 'The Same Boy You've Always Known' recorded by White and Benson back in 2004. And rounding out the set is a tour film titled 'White Heat,' featuring footage of Whirlwind Heat and the White Stripes' winter 2002 European tour. Listen to samples from all three releases here.