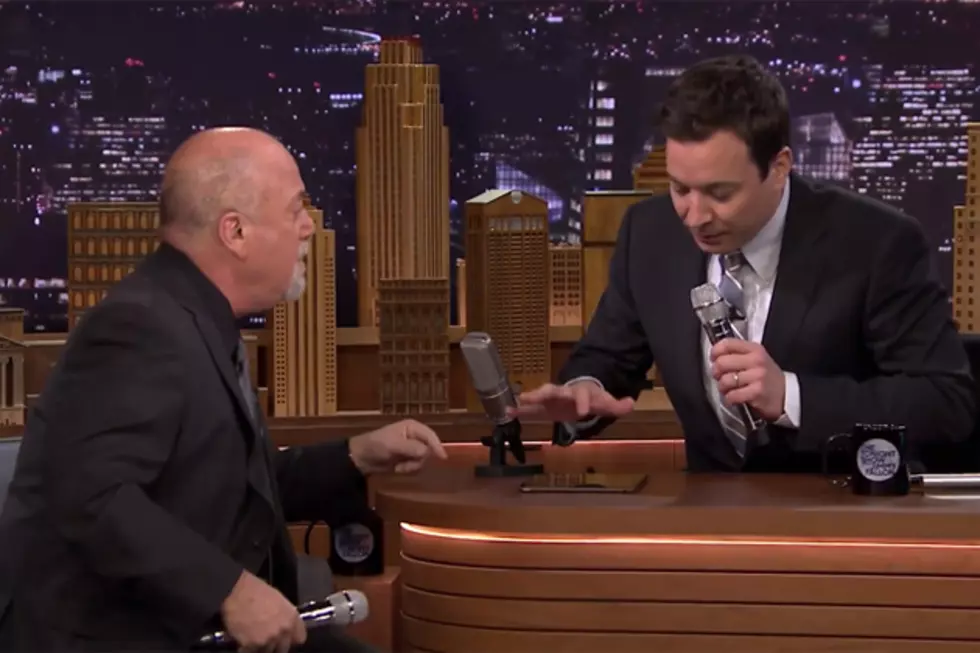 Watch Jimmy Fallon and Billy Joel Sing Doo-Wop With an iPad
NBC
When Billy Joel stopped by 'The Tonight Show Starring Jimmy Fallon' last night, you just knew something musical would happen. That's what he does. But no one, not even Joel, knew that he would be singing harmony with an iPad.
Fallon is known for performing a cappella covers of popular songs on his shows, so it shouldn't have come as too big of a surprise when he nervously asked the Piano Man if he would be up for doing a cover of the Tokens' classic version of 'The Lion Sleeps Tonight.'
And because they were a few voices short of a full doo wop group, Fallon whipped out an iPad with a looper app to help them out a bit. You can watch the video above.
Even though Joel looked pretty confused by the idea at first, he went along with it, and the two did an amazing cover of the classic song. Looks like Fallon can now check off "Sing a Song With Billy Joel and an iPad" from his late-night bucket list.