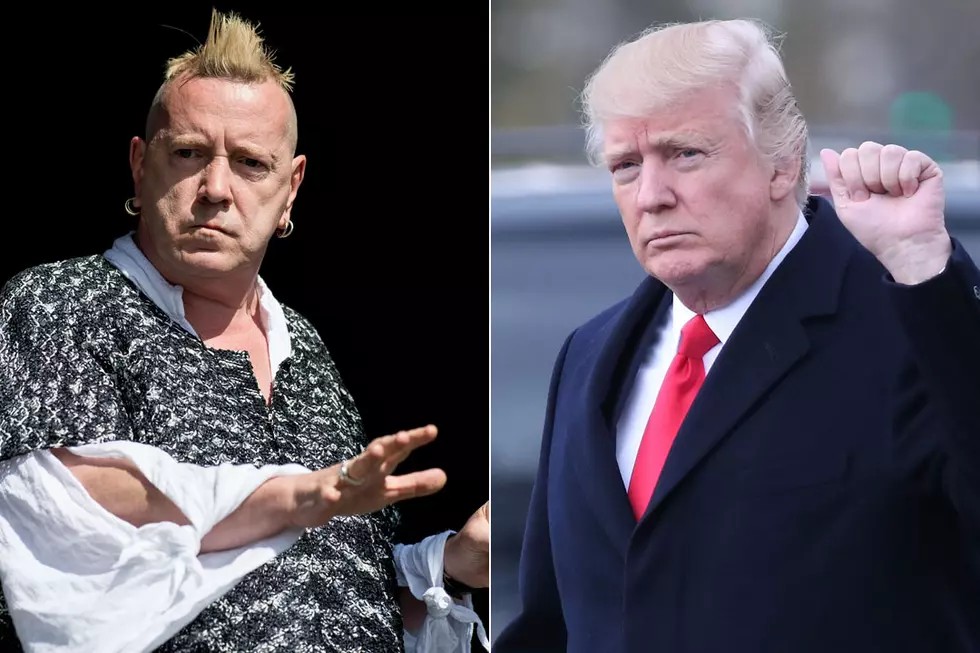 Johnny Rotten Supports Donald Trump and Brexit
Ian Gavan / Mark Wilson, Getty Images
Politico is reporting that Lydon appeared on ITV's Good Morning Britain, where he blamed the "left-wing media" for branding Trump as a racist, when, as Lydon said, he's simply a "complicated fellow." What he appeared to admire most is the manner in which Trump has shaken up the establishment, finding a parallel with his original band.
"One journalist once said to me, 'Is he the political Sex Pistol?' In a way," he said, before adding, "There are many, many problems with him as a human being but he's not that [racist] and there just might be a chance something good will come out of that situation because he terrifies politicians. ... This is a joy to behold for me. Dare I say, [Trump could be] a possible friend."
He was less equivocal about Farage, the former leader of the U.K. Independence Party, who spearheaded last year's successful Brexit campaign. Calling Farage "fantastic," he expressed a kinship with those Brits who voted to leave the European Union. "The working class have spoken and I'm one of them and I'm with them," he said.
On the eve of the Brexit vote, former Boomtown Rats singer Bob Geldof attempted to sabotage a Farage publicity stunt from a boat on the Thames River, which led to a shouting match between the two parties. Lydon sided with Farage, saying, "I wanted to shake his hand because it was silly beyond belief."
The 21 Most Embarrassing Rock Moments of the Past 30 Years