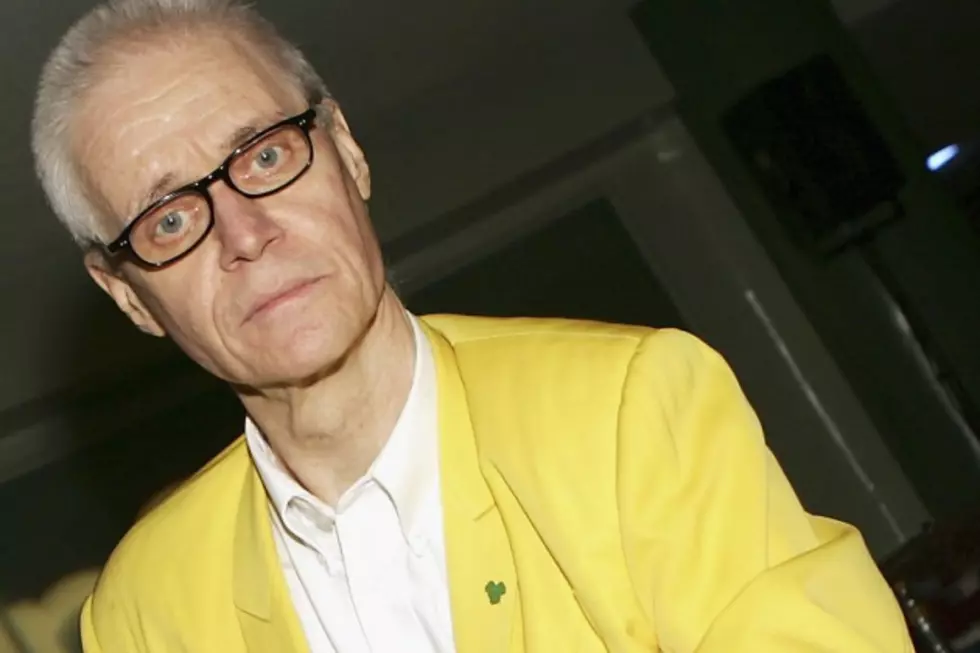 Iconic Record Producer Kim Fowley Dies at 75
Kevin Winter, Getty Images
Today (Jan. 15) we learned the sad news that Kim Fowley, a producer and musician who worked with everyone from the Runaways to Ariel Pink, passed away after a long battle with bladder cancer. He was 75.
Fowley's esteemed career covers decades and decades of work. He helped with recording sessions for Warren Zevon and the late Paul Revere, worked with bassist Skip Battin of the Byrds, and even co-wrote songs with the likes of Alice Cooper and Leon Russell. While that doesn't even begin to scratch the surface of his illustrious history, what he is perhaps best known for is forming, producing and managing the Runaways (he introduced Joan Jett to Sandy West and later recruiting Lita Ford, Cherie Currie and Jackie Fox).
Fowley kept busy throughout his life, whether it was looking for the next big act in the '80s or making a cameo in Beyonce's music video for 'Haunted' from her 2013 self-titled album. Most recently, he collaborated with Ariel Pink on a number of tracks for 'Pom Pom,' which hit the streets on Nov. 17, 2014. In fact, according to 4AD, Pink wrote two of the songs -- 'Jell-O' and 'Plastic Raincoats In the Pig Parade' -- with Fowley while he was in the hospital.
Pink took to Twitter to share his condolences:
We first learned of Fowley's passing from Billboard, who confirmed his death via Ralph Peer of Peer Music and author Harvey Kubernik:
Diffuser would like to offer our sincere condolences to Kim Fowley's family and friends during this difficult time.
Listen to Ariel Pink and Kim Fowley's 'Jell-O' From Pink's 2014 LP, 'Pom Pom'