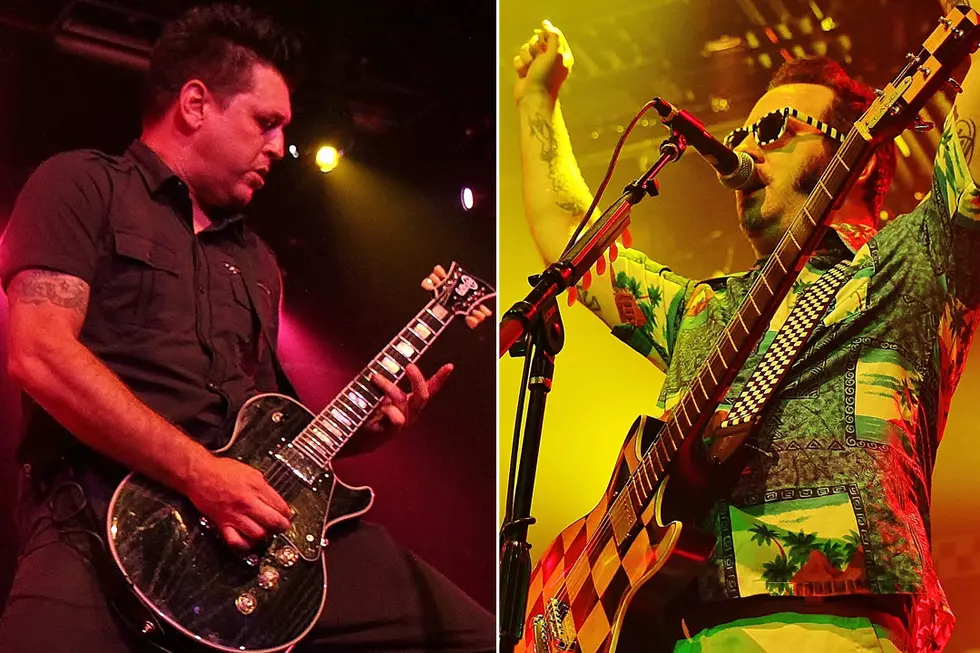 Less Than Jake + Reel Big Fish Bring Their Party to NYC
Liz Ramanand, Diffuser
Less Than Jake and Reel Big Fish recently brought their co-headlining tour to New York City's Best Buy Theater for their co-headlining tour.
Maryland act Ballyhoo! kicked of the night with their lively blend of pop-punk, reggae and rock. Then Reel Big Fish took the stage and began their set with "Everyone Else is an A-----e" and "All I Want Is More." They also did snippet covers of the Offspring's "Self-Esteem," Nirvana's "Smells Like Teen Spirit" and Sublime's "Garden Grove."  With their vibrant outfits to match their personalities onstage, the band also played favorites "Beer," "Sell Out" and their rendition of A-ha's "Take On Me."
Less Than Jake followed and started on a high note with "Look What Happened," "Nervous in the Alley," "Sugar in Your Gas Tank" and "Good Enough." While fans love the band for their upbeat tunes, it's their stage presence, sense of humor and crowd interaction that keeps everyone coming back for more. Their encore ncluded "The Rest of My Life," "History of a Boring Town" and fan favorite "All My Best Friends Are Metalheads."
Check out photos from the show in the gallery above.