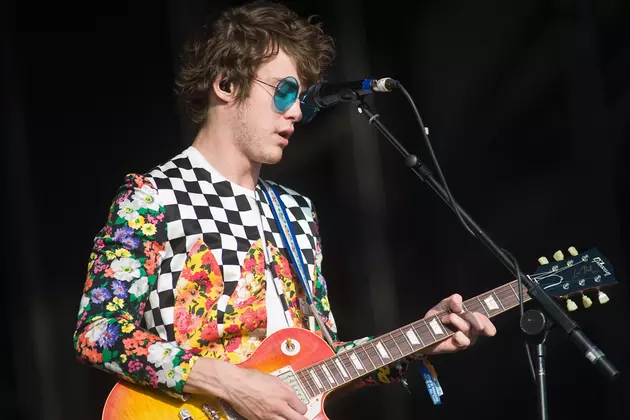 MGMT Planning to Return in 2017
Ian Gavan, Getty Images
MGMT have been silent on the recording front ever since their 2013 self-titled record. But now, they say that they plan to come back at some point next year.
Consequence of Sound notes that they had announced a desire to return this year. On Christmas Day 2015, they put out a tweet that said, "Happy bday jesus. Merry holidays everyone. Happy birthday, everyone: 2016 is the year MGMT re-dominates your mind hole, see you then ." Last night (Sept. 26), they sent out another tweet clarifying their position. "Meant to say MGMT re-dominates your mind hole in *2017," it read.
The band, which was founded by Andrew VanWyngarden and Ben Goldwasser in 2002, broke through six years later on the strength of the single "Electric Feel" from their debut full-length, Oracular Spectacular. Their second album, Congratulations, debuted at No. 2 on the Billboard 200. However, MGMT didn't fare as well, peaking at No. 14. Following the promotional cycle for the record, the group decided to take a bit of time off to recharge their batteries.
"We've been taking a little break I guess," Drummer Will Berman, who signed on in 2009, told HitFix in 2015. "We've been at it for years at this point. There's more to come." Since then, Goldwasser appeared on the Flaming Lips' recreation of the Beatles' Sgt. Pepper's Lonely Hearts Club Band, performing with Foxygen on the reprise of the title track. And last year, they reissued their 2005 EP, Time to Pretend, for the Black Friday Record Store Day.
The 50 Most Influential Alternative Musicians of the 21st Century