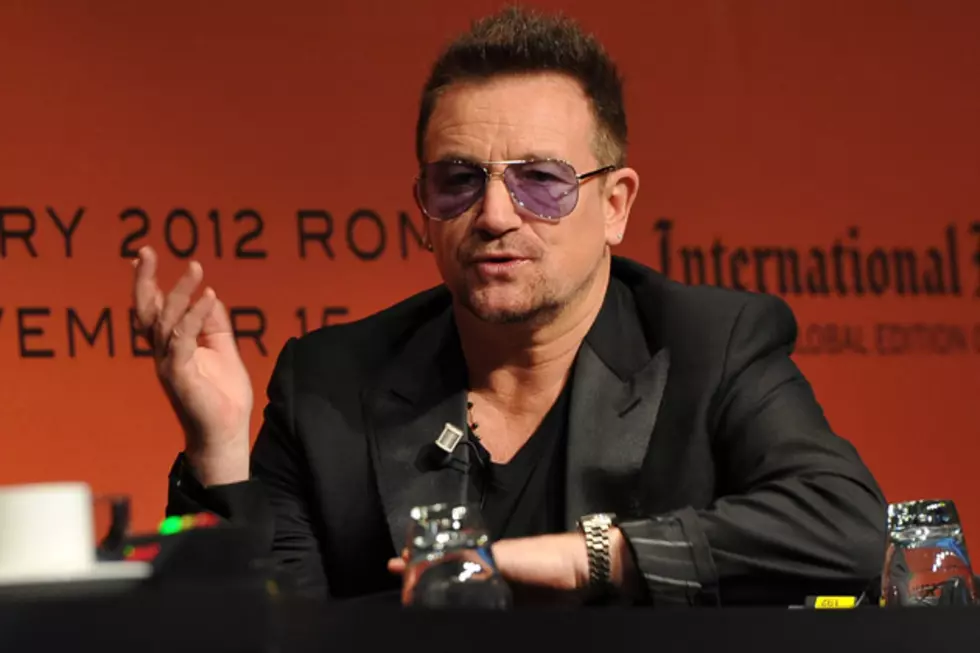 New Spider Species Named After Bono
Larry Busacca, Getty Images
Well, this is fitting: Bono, the man who took on the persona of "The Fly" during U2's Zoo TV Tour back in 1992, now has a species of spider named after him.
A taxonomist from the Auburn University Museum of Natural History revealed that 33 new species of the spider genus Aptostichus were recently discovered, including three of them at Joshua Tree National Park. Of course, Bono became a world-conquering rock star following the success of his band's 1987 album 'The Joshua Tree.'
The spiders -- which are found in California, Arizona and Nevada -- "build burrows into the ground and line them with silk," reports 'The Press-Enterprise." "They cover the entrance with a trap door made of silk, sand, sticks, leaves and other debris. At night, they wait by the entrance of the burrow and when an insect comes along, jump out and bite it. The spiders take their prey back to the burrow and eat it." We're sure there's a U2 joke in there somewhere.
Two of the new species found at Joshua Tree were named after Native American tribes; the other one was called A. bonoi after the 52-year-old U2 frontman and global-issues crusader. It's not usual for spiders and insects to be named after famous people: Barack Obama and Angelina Jolie both have spider species named after them.
U2 are currently working on their 13th album, tentatively titled '10 Reasons to Exist.' It's due sometime this year, and we're almost certain it will be followed by a massive world tour. Maybe it's just us, but we'd love to see 'The Fly' and 'The Spider' duke it out onstage each night.