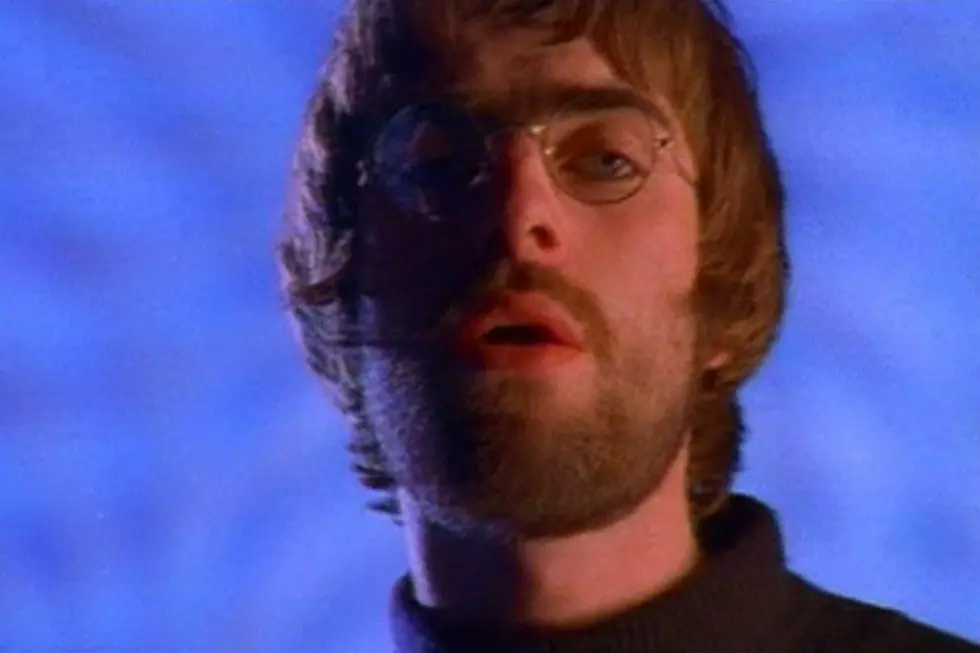 YouTube
Oasis never really spent a ton of cash on music videos. Probably because most of their money was going up their noses. But because their best songs never really reached for anything more epic than rock 'n' roll's basic emotional punch, budget-busting videos would have been pointless anyway. So most of the Top 10 Oasis Videos keep things simple, with Noel and Liam Gallagher leading their band through the songs with little outside interference (except for maybe a cameo by a favorite actor or two).
Bloated, unfocused and featuring a mix of pensive stares and psychedelic spillage, the video for 'Champagne Supernova' may be the most representative of all Oasis clips.

'Don't Look Back in Anger'

The video for the band's first single to feature Noel on lead vocals includes an appearance by actor Patrick Macnee, who starred in the 1960s British TV show 'The Avengers,' a group favorite.

We don't have a whole lotta nice things to say about Oasis' last album, 'Dig Out Your Soul.' But the video for 'I'm Outta Time,' featuring just Liam strolling through a surreal countryside, is wonderful.

Documenting several live shows from 2005, this collection of concert shots works better as band scrapbook than music video. But its reflective tone perfectly captures the final years.

This 'Heathen Chemistry' cut is one of Oasis' best post-'Morning Glory' songs. Its video is pretty cool too. 'Trainspotting' actor Robert Carlyle lip syncs to Noel's lead vocal.

We're not really sure what's going on with the robots in the part of this video that doesn't include Oasis. But whenever the camera focuses on the band, rock-star excess drips from every corner.

'Stand by Me' is one of the best songs on 1997's 'Be Here Now.' Its video is even better, as it unravels to show apparent acts of violence that are really quite the opposite. A stirring piece.

'Stop Crying Your Heart Out'

The group's fifth album, 2002's 'Heathen Chemistry,' is mostly a bloated mess. But this big centerpiece ballad strikes an epic mood, which carries over to its video, especially the band's performance sections.

Oasis' debut video pretty much serves as intro to the band and its various members' sneering faces, casual indifference and general rock-star swagger. Even this early on, they had it down.

Oasis' only Top 10 U.S. hit gets a stark and relatively straightforward black-and-white video featuring various circus performers wandering in and out of the frame. The focus is deservedly kept on the music.