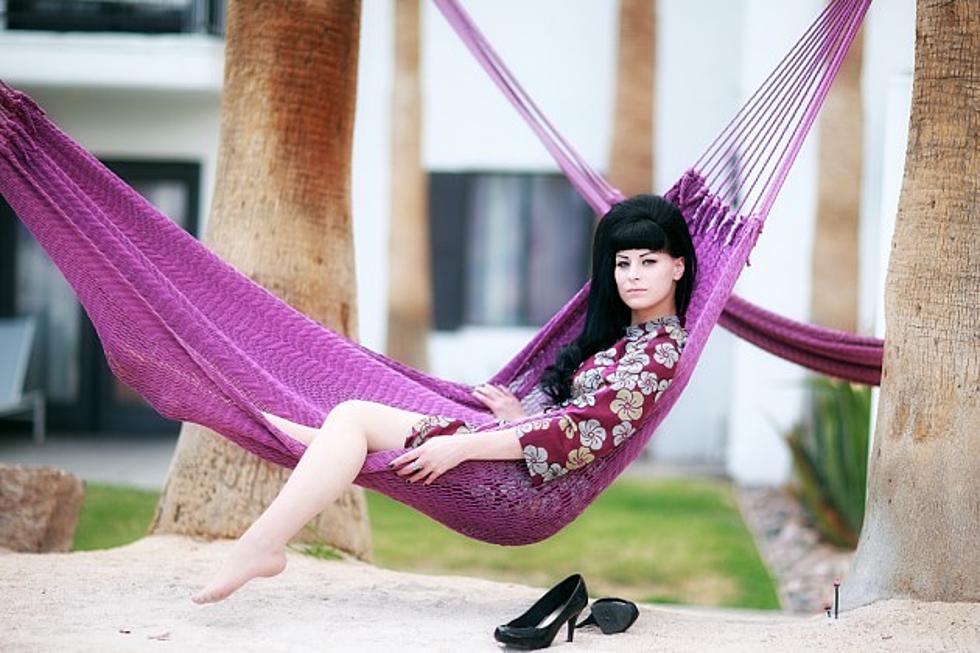 Olivia Jean, 'Bathtub Love Killings' – Exclusive Premiere
Mallorie Nasrallah
Yesterday, (Oct. 13), Olivia Jean set up shop at Nashville's premier record store, Third Man Records, to take blood. Well, not exactly to take blood, but more to entice fans to donate their own blood for the American Red Cross. And in exchange for their red fluid, fans received tickets to Jean's album release show at Third Man's Blue Room on Oct. 30 (appropriately dubbed 'The Devil's Night Record Release Show').
Oh, and that album, 'Bathtub Love Killings,' is out today (Oct. 14)! We couldn't be more excited to premiere it in its entirety in the player below. Give it a spin -- we know you'll be hooked in no time.
"The songs on this record have been in my head for years and I'm finally ready for them to be unleashed," Jean tells us. "It was a happily hectic process putting this record together. I couldn't have done it without the help of the Third Man family. Long days were spent at Jack White's studio, trudging through the puzzle pieces of songs we had collected over my years working at Third Man."
The singer-songwriter-multi-instrumentalist goes on: "I wrote all of the components of these songs. It's something that is very fun and comes very natural to me. We didn't need any computer programs -- just a little extra elbow grease. Jack White allowed me to create the songs -- and gave some very wise advice along the way. It's an incredible feeling to have Jack believe in my creativity."
'Bathtub Love Killings' is Jean's debut solo album, but it's hardly her first step into the spotlight. She helmed the ship for the Black Belles' self-titled album (co-writing all 11 tracks) and has been a staple within the Third Man recording world -- just flip over some of your favorite 7-inches and you'll probably see her name listed.
Today, she's finally taking the stage on her own, front and center -- and she's doing so with an incredibly catchy and mesmerizing album.
"I'm proud of this record. I'm so grateful that I am working with an amazing record label and incredible musicians," Jean humbly admits. "I feel like this record is finally going to allow me to begin writing without constraints and with full creative energy. I'm excited for the future."
So are we. For details on the album, and everything going on her world, visit Jean's official website here.