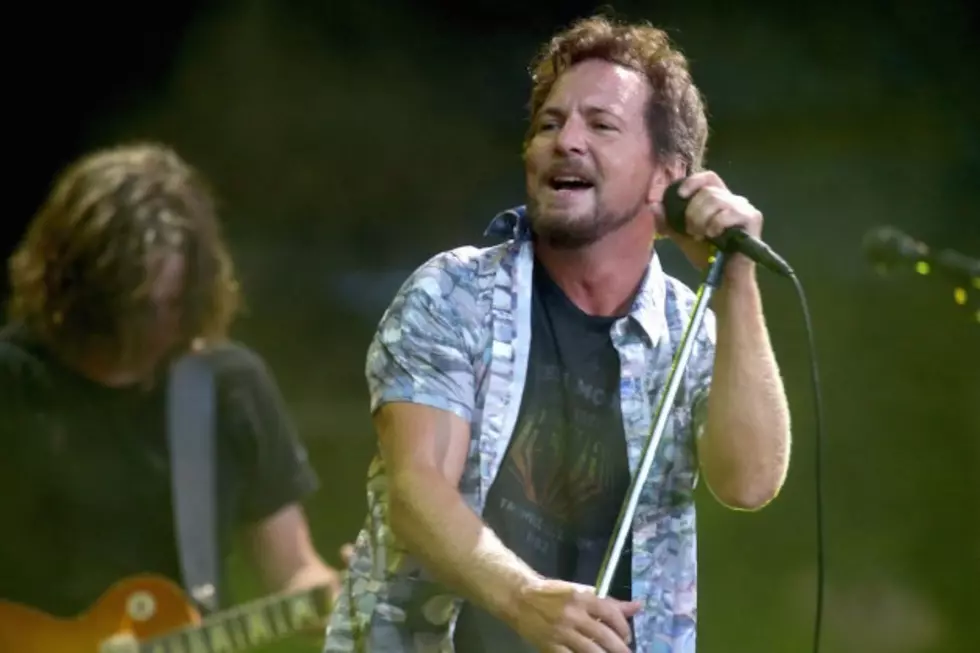 Pearl Jam Poster Exhibit Unveiled at Seattle-Tacoma International Airport
Jason Oxenham, Getty Images
Pearl Jam have gone on a tour or two in their day, and as a result, there are all kinds of Pearl Jam gig posters out there. A new exhibit, Push Me, Pull Me: Pearl Jam and the Art of the Screen Printed Poster, was unveiled at Seattle-Tacoma International Airport on May 27 and it collects a few of the best ones for display post-security near gate A1.
The exhibit was organized by EMP Museum in collaboration with the band, Ten Club and Ames Bros., and it features 85 posters from over 30 artists.
The significance of the airport's Experience the City of Music program cannot be understated. It shines the spotlight on Seattle's rich musical history through carefully curated exhibits like the Pearl Jam Poster Exhibit, showcases the city's rich musical diversity through a robust schedule of live musical performances, and gives visitors, both near and far, a taste of what we are fortunate to be able to experience daily – our dynamic and extremely talented local music industry.
More Pearl Jam concert posters are probably in the making at this moment, as Pearl Jam are set to embark on a nine-show Latin American tour in November. Find the complete schedule and tickets at their website.