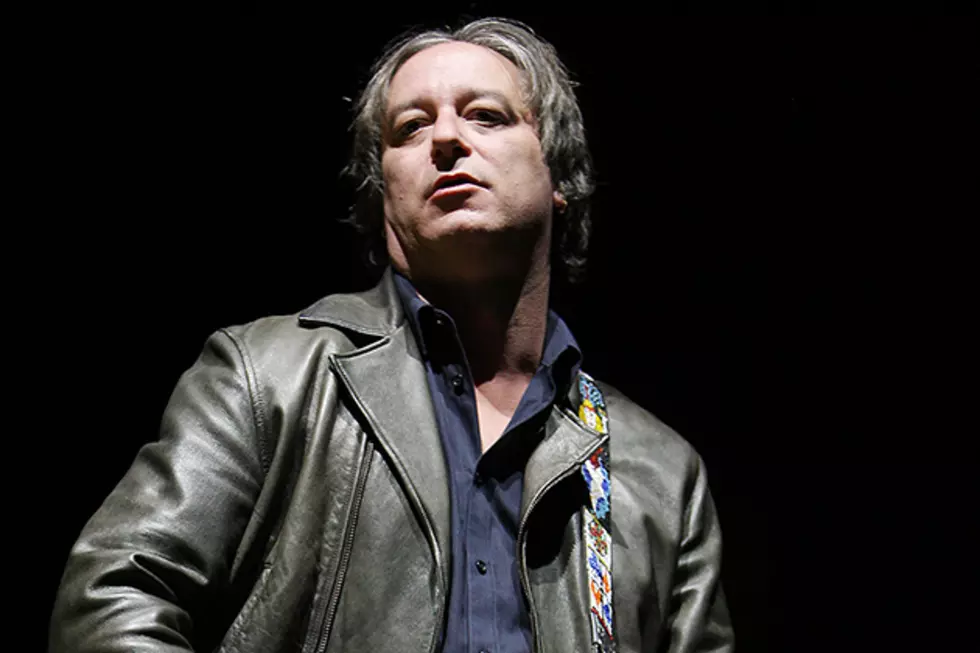 R.E.M.'s Peter Buck Announces New Band With Other Indie-Rock Royalty
Scott Gries, Getty Images
Former R.E.M. guitarist Peter Buck revealed that he and a handful of other rock royals are forming a new band they call super-Earth. Buck has thrown in with Corin Tucker of Sleater-Kinney, and the rest of the band members aren't slouches either: Bill Rieflin from Swans and Ministry, Scott McCaughey of Young Fresh Fellows and Minus 5 and Kurt Bloch from the Fastbacks.
No word yet on what the band sounds like, but Buck did just release a solo album this year, with help from Tucker, called 'I Am Back to Blow Your Mind Once Again,' which is either the most sarcastic title we've ever seen or the most ego-maniacal one. Either way, if the songs on that album are any indication, then super-Earth will be a band worth keeping track of.
Buck recently played a few solo shows backed by the members of this new musical endeavor. The group opened for Buck's solo show at Portland's Secret Society Ballroom last night, and they will do the same tonight. McCaughey said they'll be playing new songs written by Buck and Tucker, and indicated an album is in the works.
Check out 'Drown With Me' from 'I Am Back To Blow Your Mind Once Again' below.