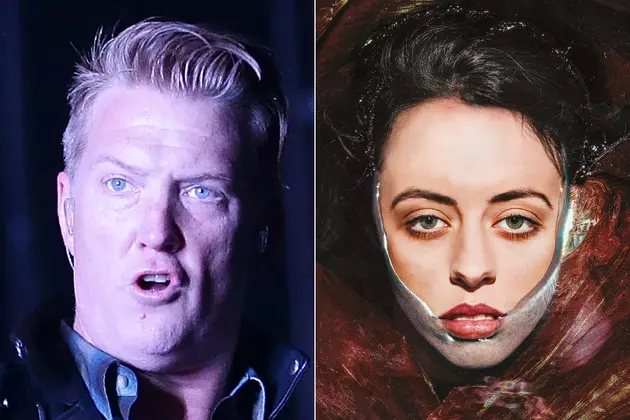 New Queens of the Stone Age Tracks Mistakenly End Up on Gordi Vinyl
Mark Metcalfe, Getty Images / Jagjaguwar
Vinyl enthusiasts are well aware of the manufacturing bottlenecks that can plague new releases' arrival on the format, but as fans of Australian singer-songwriter Gordi were recently reminded, physical media can also fall victim to a variety of other issues — including, say, the second side of a new album mistakenly being pressed with Queens of the Stone Age songs.
The snafu, which affected a vinyl run of Gordi's debut Reservoir LP, was first reported by Reddit users who noticed that, instead of the Gordi tracks that belonged there, the flip side of the album contained the Queens of the Stone Age cuts "Fortress," "Head Like a Haunted House," and "Un-Reborn Again" — songs that are actually being released on the Queens' new Villains set.
As Pitchfork notes, while both records are due out the same day (Aug. 25), they aren't being released by the same label. Chris Swanson, a rep from the Secretly Group — the label association that includes the Jagjaguwar imprint, where Gordi's signed — copped to the error, telling the site that it was the result of a "pressing defect that we're working diligently to resolve as quickly as possible" and adding, "It's not the first time this sort of thing has happened, but we're all hoping it's the last."
For her part, Gordi seems to have a sense of humor about the mixup. "Obviously I was aware that the Queens of the Stone Age album was coming out the same week as mine and I was aware it would probably garner all the limelight," she quipped, "So the logical solution was to just chuck a bunch of their songs on Reservoir. I anticipate either people won't notice or they'll appreciate the dynamic shift."
Queens of the Stone Age Albums Ranked in Order of Awesomeness