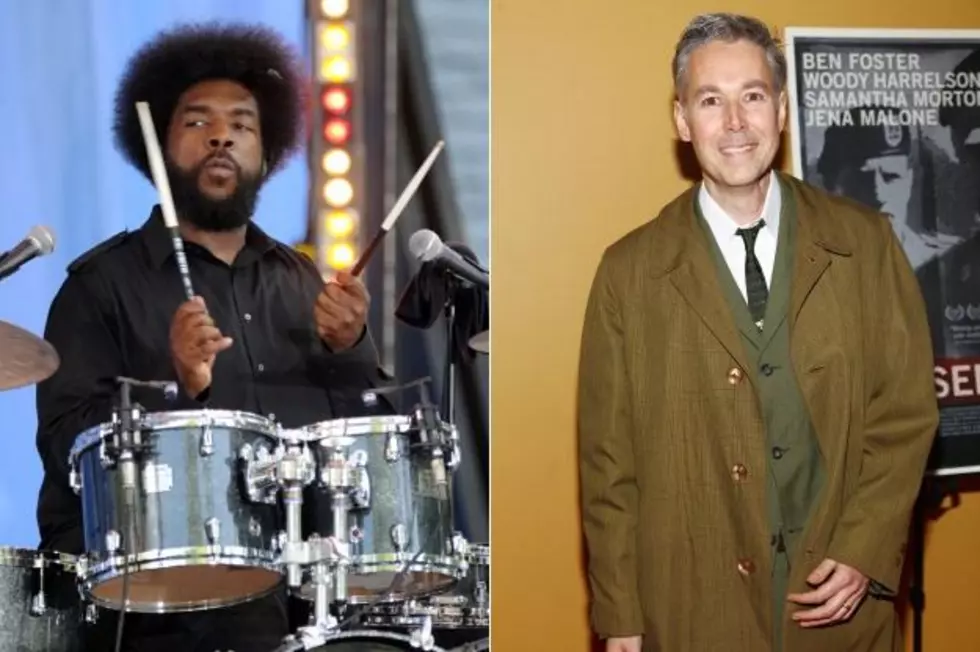 The Roots' ?uestlove Releases Beastie Boys Mix
When the Beastie Boys were inducted into the Rock and Roll Hall of Fame back in March, the drummer from the Roots, Ahmir "?uestlove" Thompson, put together a mix tape of his favorite Beastie Boys moments to be used during the ceremony. With the birthday of the late Adam Yauch last week, ?uestlove decided it would be a good time to let the public hear it.
The six-minute clip, which can be found below and at Soundcloud, contains snippets of such Beasties classics as 'The New Style,' 'No Sleep Til Brooklyn,' 'Sabotage' and 'Shake Your Rump.' ?uestlove says that he left off 'Fight For Your Right' off of the mix due to the Beasties' ambivalence about it.
As he writes in the notes that accompany the file:
what you are listening to was a quickie lunch break demo i had to put together for the rock & roll hall of fame staff (basically the heads of Rolling Stone) and the Beastie Boys and the gazillion prospects of guests who were approached to be part of the performance.

which means i had to lay out a very thorough map: i took the characteristics of the 3 Beasts and arranged the songs that i felt best fit them (keeping their demand that "Fight For Your Right" have NOTHING to do with their moment in the sun.
&rt;

i begged all 20 parties involved to lemme create something THEN start nitpicking if its not satisfactory.

in my head i wanted to include ALL fan highlights...

it was lost in the mix of a gazillion magical mp3s i had so i figured it was apropos to whip this baby out in honor of the late great Yauch's bday passing this week

i think its kinda funny.

dig.

-?uestlove
Listen to ?uestlove's Beastie Boys Mix