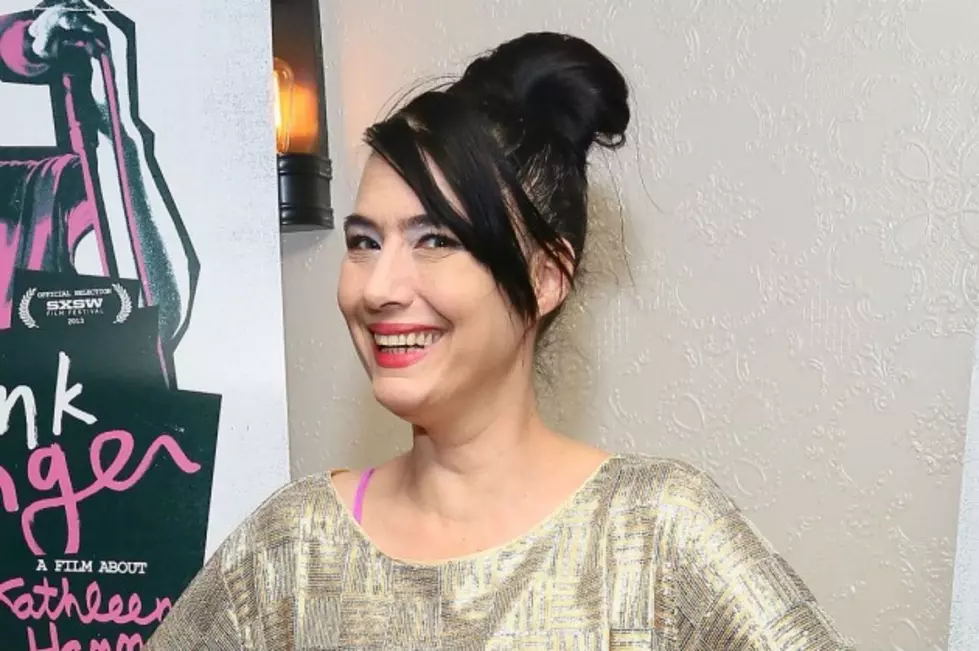 Boston Declares April 9 'Riot Grrrl Day' in Honor of Bikini Kill's Kathleen Hanna
Astrid Stawiarz, Getty Images
If you find yourself in Boston tomorrow (April 9), make sure to bring all your favorite Bikini Kill, Le Tigre and the Julie Ruin records, because the city's mayor, Marty Walsh, has officially declared it "Riot Grrrl Day" in honor of frontwoman Kathleen Hanna.
Hanna is scheduled to give a lecture and perform at Boston's Wilbur Theatre tomorrow, where she will be not-so coincidentally introduced by her longtime friend and Mayor Walsh's chief of policy, Joyce Linehan.
"[Hanna's agent] called me to see if I would introduce Kathleen, probably based on the fact that Kathleen, back in the day, used to stay at my house when bands came through town," Linehan told Boston magazine. "We knew each other from the indie-rock world."
Linehan helped spearhead the declaration, which she will present Hanna at tomorrow's lecture. It's based on Hanna's own Riot Grrrl Manifesto but even manages to work in former Missouri congressman Todd Akin's now-infamous statement on "legitimate rape." Read the declaration below:
The riot grrrl philosophy has never felt more relevant, with misogyny still rampant in many cultural spaces… Riot grrrls redefine the language used against them and continue to fight the newest incarnations of patriarchy. In doing so, they ironically confirm one ex-congressman's accidental wisdom: 'the female body has ways to try to shut that down.' It sure does: women's voices telling their stories can shut that down.