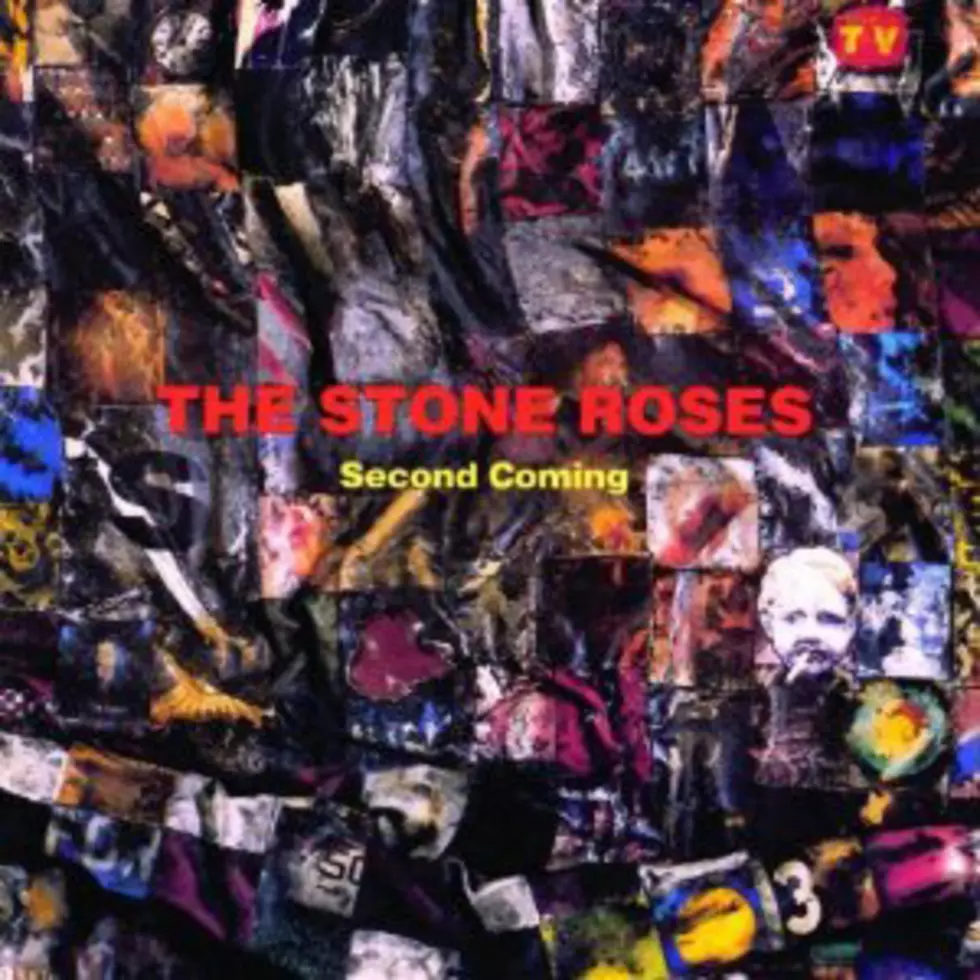 19 Years Ago: The Stone Roses' 'Second Coming' Album Released
Geffen Records
When the Stone Roses released their self-titled debut album in 1989, they were generally hailed as rock 'n' roll saviors by both British fans and press hungry for something new. Borrowing a little bit from late-'60s psychedelia, late-'70s post-punk and the druggy alt-rock swirl of their contemporaries, the Manchester-based quartet scored big with near-epic songs like 'I Wanna Be Adored' and 'She Bangs the Drums.'
Then they hit a bump. They fought their record company. They fought each other. And after five long years -- an eternity back in the early '90s, when artists were expected to release new music every couple of years -- they finally returned with an album that didn't so much wink at their reputation as it arrogantly defined it. It took balls to name the record 'Second Coming,' and the Stone Roses had some mighty big ones in 1994.
But things had changed since their debut. Modern rock was no longer a fringe genre; it was huge business. In the five years since 'The Stone Roses' reached the Top 5 in the U.K. (and climbed to No. 86 in the U.S.), Nirvana, Pearl Jam, Oasis and tons of other bands redefined what alternative music was and what it should be. The Stone Roses, it seemed, had been left behind.
If 'Second Coming' (which celebrates its 19th anniversary today) was regarded as a disappointment upon its release, it's mostly because the debut set such impossibly high standards for the band. The time off didn't help. Plus, guitarist John Squire took over most of the songwriting from singer Ian Brown, injecting the music with more of a bluesy (and occasionally jazzy) undercurrent. His opening song clocked in at more than 11 minutes.
Still, the LP includes a few good cuts, particularly 'Ten Storey Love Song,' 'Begging You' and 'Love Spreads,' the lead single, which reached No. 2 on both the U.K. and U.S. modern rock charts. The album itself made it to No. 4 in the U.K. and to No. 47 in the U.S. It's sold approximately 500,000 copies worldwide since its release. But 'Second Coming''s legacy remains its inability to live up to its predecessor, a fact that wasn't lost on the band. Two years later the Stone Roses broke up, leaving us with one classic album and one that couldn't escape its long shadow.
Watch the Stone Roses' Video for 'Love Spreads'