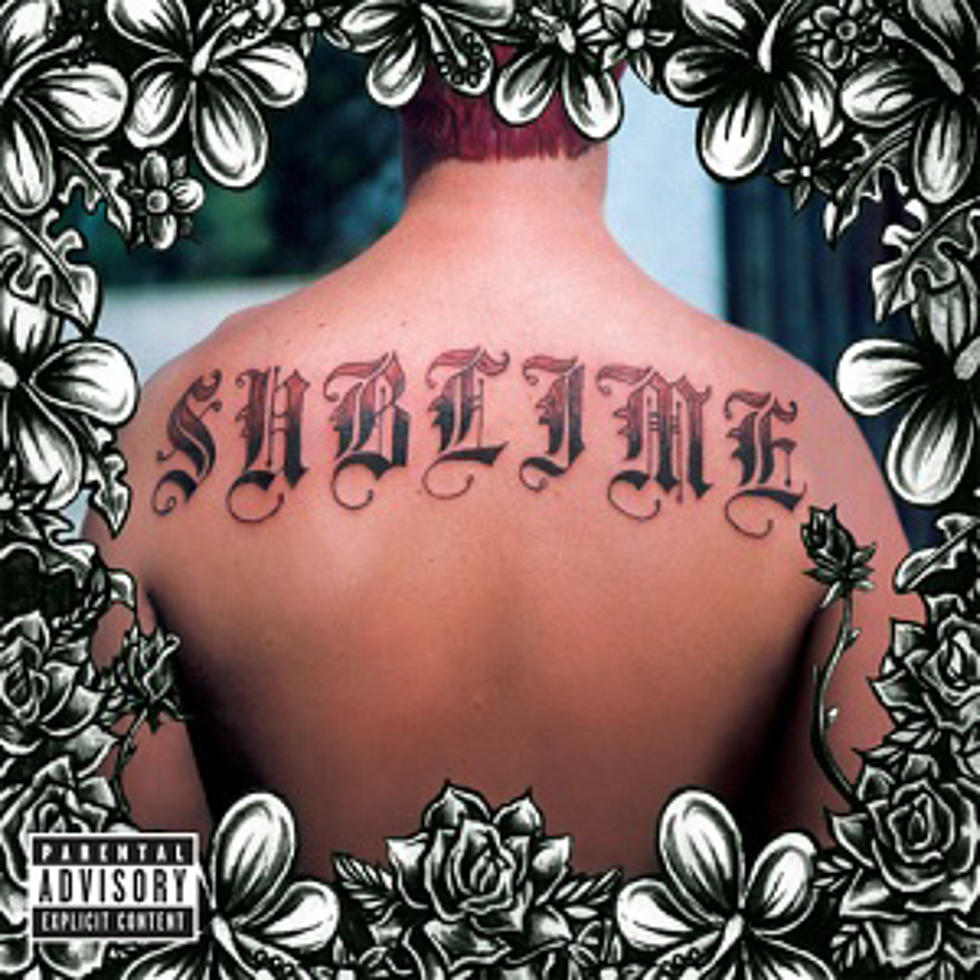 17 Years Ago: Sublime's 'Sublime' Album Released
MCA Records
Sublime's self-titled third album might be the biggest record ever released by a band that no longer existed.
It wasn't some Milli Vanilli-type situation, though. Sublime's lead singer, Bradley Nowell, died of a heroin overdose in May 1996, succumbing to his addiction two months before the album's release. The surviving members decided not to re-form in the wake of the tragedy, and that led to a bit of a conundrum: a huge summer hit without a band to support it on the road.
And it was a huge hit. Mixing then-popular genres like rap, ska, punk and reggae and capturing a slacker white-guy vibe straddling the line between 'Dude Where's My Car?' and 'The Big Lebowski,' Sublime struck a major chord with fans across the U.S. This was the music of high school keggers and college frat parties, and riding high on hit songs like 'What I Got,' 'Santeria,' and 'Wrong Way,' the phantom band became famous. Nowell became something of a legend, and his mug landed on t-shirts, posters, hats and maybe even mugs.
What is often lost in the shuffle, however, is just how great a pop songwriter and singer Nowell was. His songs are absolutely dripping with hooks and singalong choruses, and his voice reveals a brilliant mix of natural talent and gritty, nuanced soul.
Even without tour support, 'Sublime' hit No. 13 on Billboard's 200 and quickly went gold. It's since been certified a whopping five-times platinum in the United States -- pretty good for a post-tragedy swan song.
Clearly, fans weren't ready to bid Sublime adieu, and they still aren't. In 2001, a cover band called Badfish formed at the University of Rhode Island, and they routinely play to sellout crowds. Until 2009, they were arguably your best bet if you wanted to hear Nowell's tunes played live, but then came Sublime v. 2.0, featuring original members Eric Wilson and Bud Gaugh and Nowell replacement Rome Ramirez. They renamed themselves Sublime with Rome in 2010, after some legal issues concerning Nowell's estate, and the following year, they dropped 'Yours Truly,' their debut album. The group is making the rounds this summer, offering fans an approximation of the live experience they may have missed out on the first time around.