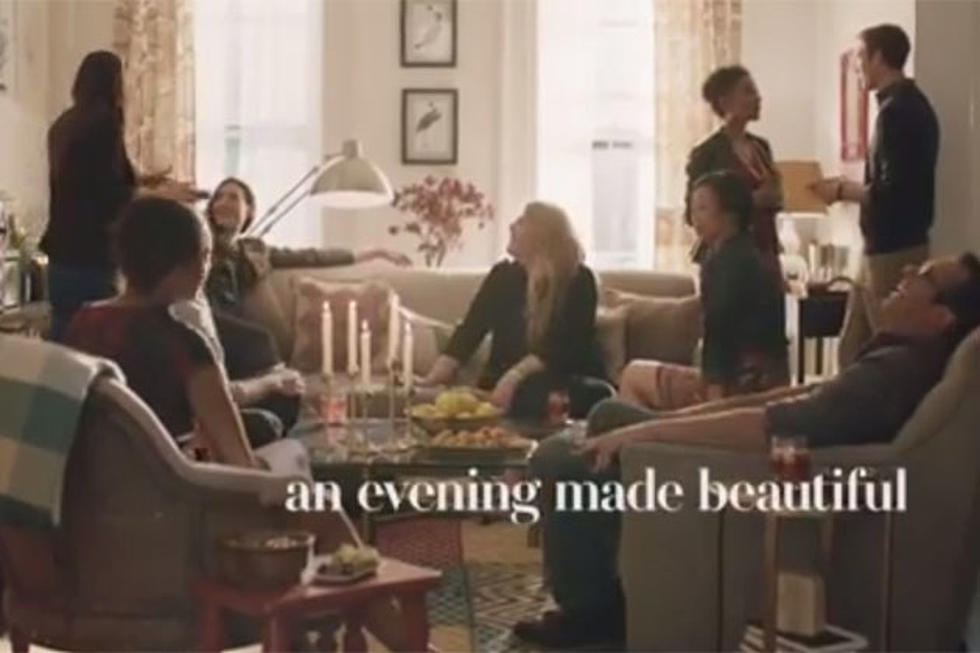 Jocelyn Alice & Right the Stars Get 'So Groovy' In Target Threshold Commercial
YouTube
Target's Threshold line of home decor and furnishings can help make your dinner party a success. That's the vibe we get from a new commercial, which uses the song 'So Groovy (Reach Out of the Darkness)' by Jocelyn Alice & Right the Stars.
In the spot, called 'Party Entertaining With Threshold,' a woman is making last-minute adjustments to get her house just right. The guests arrive -- all at the same time, which never happens to anybody -- and proceed to enjoy themselves, thanks in no small part to all the products the hostess bought at Target, which are featured both prominently and in the background of every shot.
The song is a cover of Friend and Lover's hippie anthem 'Reach Out of the Darkness,' which became a Top 10 hit in the Summer of 1968. It was also used in the credits of a 2013 episode of 'Mad Men.' Based on the 35 seconds of the song used in this new Target commercial, Alice's version is a near-perfect copy the original, but she added 'So Groovy' to the title.