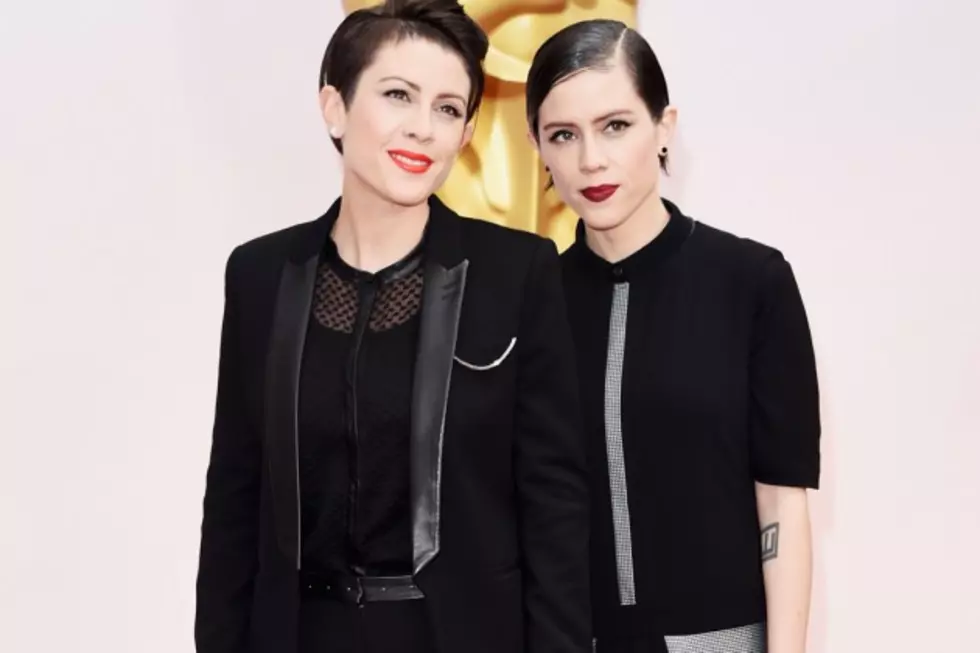 Tegan and Sara + The Lonely Island Perform 'Everything Is Awesome' at the Oscars
Jason Merritt, Getty Images
At the 87th Academy Awards, Tegan and Sara and the Lonely Island teamed up to perform a raucous rendition of their Oscar-nominated original song, "Everything Is Awesome!!!" from The Lego Movie. After witnessing it, we think it might go down as one of the most memorable musical performances at any Oscars, ever.
Don't believe us? Just check out Tegan and Sara's Instagram shot for proof:
Introduced by French actress Marion Cotillard, "Everything Is Awesome!!!" was described as the "one song [that] managed [to] the capture the spirit of an entire movie with just three little words."
With that, the sisterly duo of Tegan and Sara Quin, along with the help of the Lonely Island (Akiva Schaffer, Andy Samberg and Jorma Taccone), Questlove and Devo's Mark Mothersbaugh, blew the audience and viewers away with the high-energy tune.
The artists also had the help of several dancers, some of whom gave away Lego Oscar statuettes to Oprah Winfrey, Steve Carrell and Channing Tatum.
Check out the unforgettable performance below:
And for good measure, here is the official music video for "Everything Is Awesome!!!":
With music and lyrics written by Shawn Patterson, "Everything Is Awesome!!!" is up for Best Original Song at this year's Oscars, along with "Glory" from Selma, "Grateful" from Beyond the Light, "I'm Not Gonna Miss You" from Glen Campbell ... I'll Be Me and "Lost Stars" from Begin Again.
ScreenCrush Exclusive: The Lego Movie -- You Think You Know Movies?