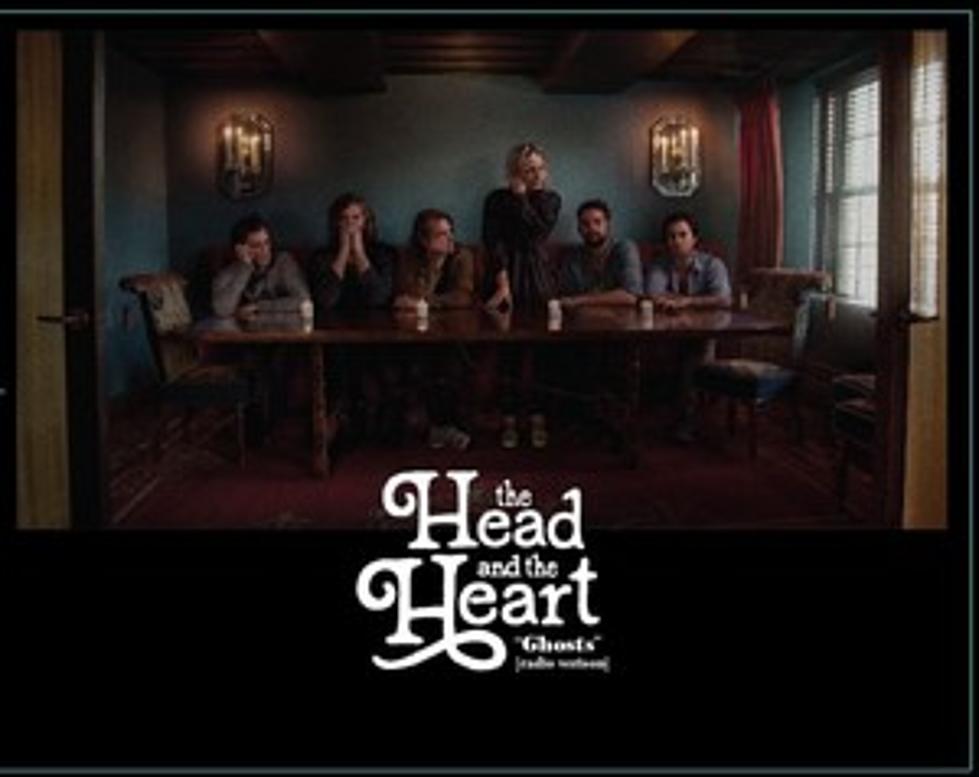 The Head and the Heart, 'Ghosts' — Song Review
Hailing from Seattle, Wash., the Head and the Heart have smile-soaked sensibility suiting to the Northwest's moist climes -- the kind of music to share a cup of tea over, or to snuggle under a blanket. So much of their songs are conversations between band members, and -- as the band's name suggests -- the intellect and the emotions. With 'Ghosts,' the band takes on place, travel, staying and going, and what the places make in us.
From their self-titled debut album on Sub Pop, the track explores the motivations behind action or inaction, growth or regression. "Is it any wonder why we all leave home?" the Head asks the Heart (or the Heart asks the Head?). The band and their characters are on journeys: "Erica moved all of her s--- to Chicago / Her mother made sure she left with a Bible / But you won't find her face on Sundays." Whether moving coffins around Carolina, heading into the city or hanging around old haunts, 'Ghosts' praises the maniacal movers, rather than those that say but don't do, as the chorus echoes again and again, "All my friends are talking about leaving, about leaving / But all my friends are sitting in their graves."
Kenny Hensley's piano gives the band a ragtime buoyancy, so as Jon Russell and Josiah Johnson sing the most melancholic of lyrics -- like "one day we'll all be ghosts / Drifting around in someone else's home" -- the ambiance is still hopeful, still growing, still moving.
While Americana is enjoying a bit of a vogue right now -- see the Avett Brothers or the Punch Brothers (no relation) -- the Head and the Heart distinguish themselves by their giddy-at-the-gallows honesty, a sound that's eminently relatable, and the conveyance of a journey -- one that it seems we all share, as we head off on our way to become, well, 'Ghosts.'
Listen to the Head and the Heart's 'Ghosts'