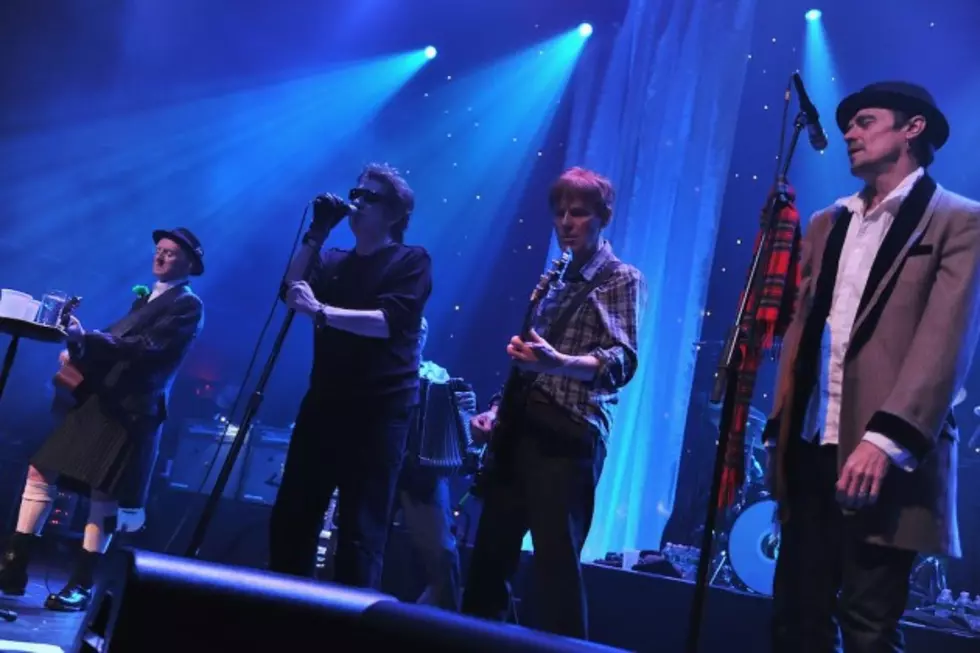 The Pogues Now Have Their Own Brand of Irish Whiskey
Theo Wargo, Getty Images
As makes sense for Celtic punk group the Pogues to be doing, the band has partnered with West Cork Distillers to launch their own brand of Irish whiskey, which is described as having a "malty and floral" flavor with notes of mild chocolate and citrus.
John O'Connell, a co-founder of West Cork Distillers, said in a press release of working with the group:
We wanted to create an Irish whiskey with global appeal, which isn't without its challenges. The Pogues offer a perfect partnership as they share many of the same values as our company such as an independent spirit, a slightly unorthodox approach and a commitment to quality, as well as success on the international stage.
The band also said in the press release, "It's been brilliant working with such experts to come up with a whiskey that we all think reflects our spirit and that we all like the taste of. It's wonderful to add to the ranks of great Irish whiskeys and we hope it stands the test of time."
The drink will soon be available in the U.K. for £30 a bottle, or about $45.